Date(s) - 01/06/2024 - 01/20/2024
Time(s) - 10:00 am - 11:30 am
Location
Atlanta Photography Group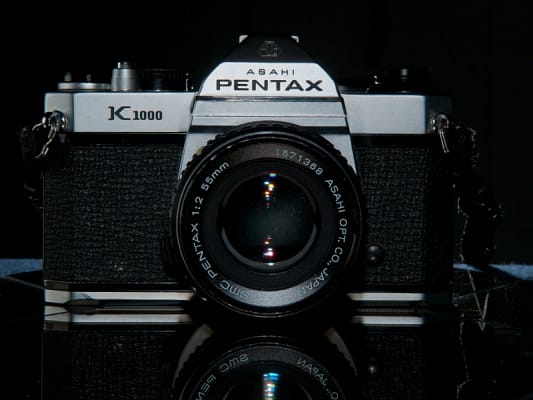 Introduction to Film Photography:
A 3-Session Workshop with Bill Manning
Join Bill Manning for a three-class workshop learning everything you need to get started with film photography.
Day one: (Saturday, 1/6/2024) we will do a 90-minute in-class session in understanding the different types of films and cameras that are available to photographers and selecting the right film camera to fit your needs. We'll learn how to load a roll into the camera and how to safely troubleshoot your camera without risking loss to those images. Lastly, we'll discuss the options on what to do with that film after you've shot it! Feel free to bring your film camera to the class!
Day two: (Saturday, 1/13/2024) we will go on a fun photo walk in Piedmont Park (or an indoor location if it gets too cold) where we give you a roll of film. After the walk, we'll collect the film and send it off to processing and scanning.
Day three: (Saturday, 1/20/2024) Pizza and Prints! Enjoy a social evening where we will celebrate everybody's work with a gallery showing of a curated selection of the students' prints from the walk at Piedmont Park.
*Film, Processing, scans, and a print are all included in the cost of the class.
Instructor
Bill Manning is an Atlanta-based portrait photographer and host of the successful Podcast and YouTube channel, "Studio C-41: One Hour Photo.' Bill has been an active member of the film photography community sharing his passion and knowledge in film photography for nearly a decade with a goal to inspire others to creatively use analog photography in the digital age.
Instagram: @studio.c41
Website: https://studioc41.net
Workshop – Introduction to Film Photography with Bill Manning
Instructor's Name –  Bill Manning
Week 1 – January 6, 2024 – Classroom Instruction
Time – 10:00 – 11:30am ET
Week 2 – January 13, 2024 – Photowalk
Time – TBD
Week 2 – January 20, 2024 – Exhibit & Party
Time – 6:30-8:00pm ET
Meetup Fee – $150 Members/$200 Non-members