Date(s) - 08/05/2020 - 08/30/2020
Time(s) - 12:00 pm - 11:59 pm
It's definitely been a STRANGE TIME and the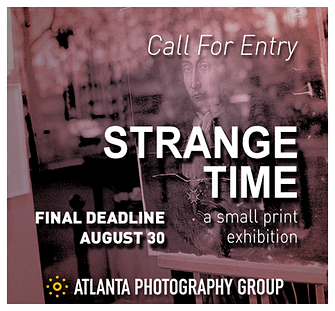 Atlanta Photography Group would like to highlight your most interesting photographs that express the uniqueness of our current situation. From new photos to those from your archives, APG is organizing a small print exhibition to share your interpretation of STRANGE TIME.
All photographic processes are welcome and all genres are acceptable, from landscapes, cityscapes and people, to animals, abstracts, botanicals and more, we're excited about the possibilities.
We are delighted to have Barbara Griffin jury the exhibition. Barbara will select at least 100 images (and probably more) to display in the gallery and on our online platforms during September.
Images will be displayed as prints only (no framing required) and will be available for sale. Prints may be 8×10/8.5×11 up to 11×14/11×17.
You may supply your own print or have APG make digital archival pigment prints on quality fine art paper for you at $10 for 8.5×11 paper and $15 for 11×17 paper.  Suggested sale prices are $45-$75 (8.5×11) and $70-$115 (11×17).
There will be a social distancing gallery event scheduled during the exhibition – date to be determined.
Scholarships
APG offers need-based Scholarships for all of our exhibitions that will cover the submission entry fee. Don't let a lack of funds prevent you from sharing your vision with the world. Be a part of the photography community and show your work today. Click HERE for more details.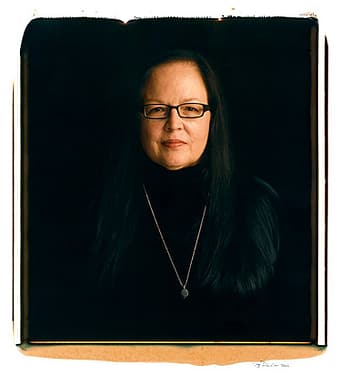 Juror: Barbara Griffin
Barbara Griffin is an independent Creative Director, Producer and Photo Editor whose work ranges from photo shoot direction and production, exhibition curation to fine art photo book editing. Barbara serves on the Advisory council of Space for Arts, the only studio listings site built specifically for the photography community. She was recently named President Emerita after 8 years of leadership at Atlanta Celebrates Photography (ACP), a non-profit arts organization which produces the largest annual community-oriented photo festival in the U.S. She previously served on the board of re:imagine/ATL, a non-profit organization whose in-school and mobile programming serves Atlanta teens from all backgrounds by providing mentorship and resources in film and digital media and as on the Advisory Council for ATL Photo Night, a creative organization that hosts bi-monthly talks featuring photographers.
Formerly, senior vice president of Image Management for Turner Broadcasting System, Inc., Barbara was responsible for all photography created globally for Turner's entertainment, animation and news networks.
Entry Information
Open to APG members – Join or Renew Now!
Regular Entry: Aug 5 – 12
_____1 work: $5, 3 works: $10, 5 works: $15
Regular Entry: Aug 13 – 23
_____1 work: $7, 3 works: $14, 5 works: $20
FINAL
Late Entry: Aug 24 – Aug 30
_____1 work: $10
_____3 works: $19
_____5 works: $25
Notifications of Selections: Sept 5
Deadline to deliver digital images file to APG: Sept 6
Deadline to deliver prints to APG: Sept 10
Exhibition Dates: Sept 17 – October 10, 2020
Opening EVENT – TBD
To enter, you must be a current APG member. Join or Renew Now!
All entries must be completed ONLINE
Registration & Payment
Upload Files to the Dropbox link

Only Single files up to the amount selected
Do NOT upload folders

Do NOT email any image files
If selected, you are responsible for supplying APG with a print (no later than Sept 10) or ordering a print thru APG's exhibition print services (a High Resolution digital image file(s), suitable for printing up to a 11×17" image – orientation: portrait or landscape).

Prints will be available for sale. Original image of additional sizes, may be made available for sale by the artist.

Prepare Text File and Images
Juror Barbara Griffin will be selecting the images, from all entries.
Export/Save images as .jpg. Resize to 2100 px on the longest side. File Size Directions
Rename files to the title of the work exactly as you wish it to appear (Example: My Great Photo.jpg). Your name will be automatically added to each file upon upload.
Create a WORD doc or PDF text file with your: Personal Info (name, email, phone, website/social media), Bio (250 words max), and Image list (in this order: Title, Year piece was created , Print/Image Size (H x W), estimated Framed Size (H x W) Medium (archival pigment print, inkjet print, silver gelatin, cyanotype, etc). NOTE: do NOT send .pages files.
Confirmation
Once you have paid the entry fee you will receive a confirmation email with the DROPBOX upload link.

After you successfully upload your files, you will receive a confirmation email from Dropbox.

No additional confirmations will be sent, until the entry has closed. We will contact you if we have any questions at that time.

Please do not ask for a separate confirmation, it's not possible with all of the admin work needed to manage this event.