Date(s) - 04/10/2023 - 05/11/2023
Time(s) - 10:00 am - 4:00 pm
Location
Atlanta Photography Group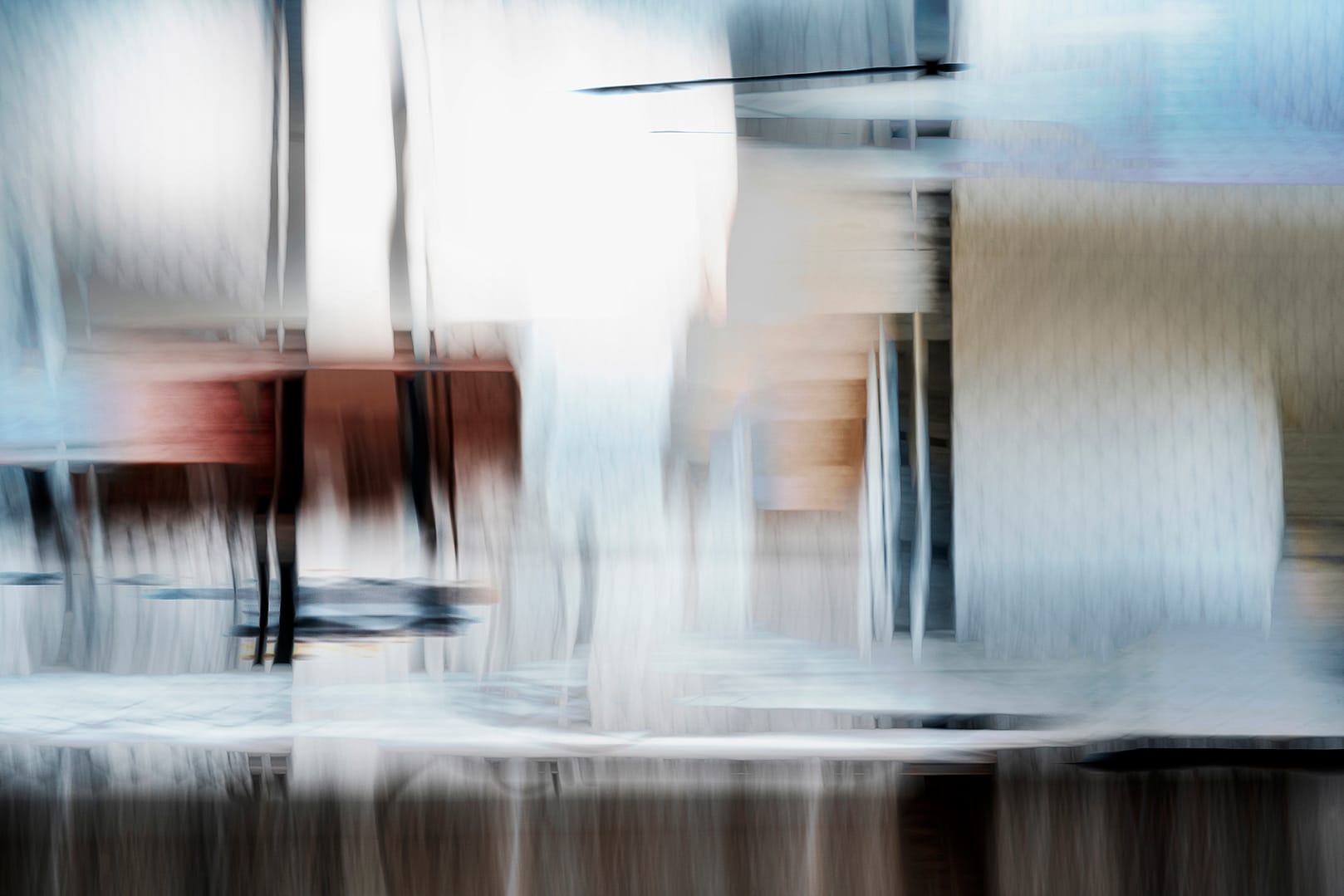 Erik Scherb – From The Edge
Abstraction: Envisioning a Different World
For this year's concept exhibition APG is partnered with the Atlanta Contemporary to to push the boundaries of photographic vision, and exhibit photographs that explore the idea of what's real.
Artists were encouraged to use the Atlanta Contemporary's exhibition New Worlds: Georgia Women to Watch as a springboard to create work that moves beyond traditional ways of seeing photography.
The work in this exhibition creates abstraction through the use of color, form, composition, distortion, shadow, light, manipulated materials (montage or composite), and photo editing software. The exhibition is an opportunity for artists to envision a different world using their own unique photographic perspective.
Veronica Hogan
Executive Director
Atlanta Contemporary, Atlanta, GA
As Executive Director, Veronica (Kessenich) Hogan stewards the mission and strategic plan of Atlanta Contemporary, guiding the artistic programming with an array of independent curators and program partners, and successfully leads the organization through the unprecedented years of COVID-19. Hogan joined Atlanta Contemporary in June 2013 and was appointed as Executive Director in July 2015. Hogan authored and executed the Capitalization Fund grant that underwrote Atlanta Contemporary's transition to free admission which since implementation has seen a radical transformation in annual attendance.
Born and raised in Atlanta, Hogan received her Bachelor's Degree from Saint Mary's College (IN) and her Masters of Philosophy in Art History from St. Andrews University (Scotland). She has been active in the field of art as an art administrator, art historian, curator and consultant for over fifteen years. Beginning her career as Gallery Director at Atlanta's prestigious Fay Gold Gallery, Hogan has worked as a lecturer at Agnes Scott College, the Savannah College of Art & Design – Atlanta, and the Art Institute of Atlanta. In recognition of her contributions to the arts, Hogan was named one of Atlanta's 500 Most Powerful People (Atlanta Magazine, 2019), received the CCA Community Impact Award (Emory University, 2016) and was named one of Atlanta's Women of Power (The Atlantan, 2015).
Website – atlantacontemporary.org
Alexandra Decker
Alison Lake
Ann Moller
Anne Walker
Asher Haig
Billy Clifton-Strawn
Blake Burton
Carolyn F Hollingsworth
Chris May
Chris Anderson
Erik Scherb
Harold Olejarz
Jennifer McKinnon Richman
Jenny Carey
John Garcia
Bryan Galgano
Louis Leon
Marcos Lopez
Michael Meyer
Robin Bell
Ronnie Mcclure
Sandra Fry
Scott Lowden
Stephanie Hanlon
Stephen H Weiss
Susan Wirt
Susan Pelteson
Susan K. Friedland
Sy Richards
Todd Suttles
Exhibition:
April 10 – May 11, 2023
In-Person Juror/Artist Talk and Opening Reception:
Thursday, April 13, 2023    6-8:30PM
To view all exhibition photos, please visit the exhibition's viewing room.