Date(s) - 10/09/2020 - 10/22/2020
Time(s) - 7:00 pm - 9:00 pm
Location
Atlanta Photography Group
High Visibility puts Queer Southern Photographers at the Forefront
Atlanta Photography Group (APG) and WUSSY Mag present 'High Visibility', a group exhibition featuring over fifteen Atlanta LGBTQIA+ photographers.
The launch of the virtual exhibition will coincide with Atlanta Pride's 50th Anniversary, a time of celebration and remembrance for the Queer artists and outcasts who came before us. Because of COVID-19, all of the celebrations will be virtual this year. Despite the setbacks, Southern Queers remain determined and resilient — putting our artists on display a month before one of the most important elections of our lifetime.
All work will be presented digitally through the APG website, making it safely accessible to anyone with an internet connection. Work will be made available for purchase, with 95% of the proceeds going directly to the artist.
Two virtual artist talks will launch the following weeks after the exhibition opening.
Dates & times are Subject to change – please check back
Oct 09 @ 7pm ET
Exhibition Virtual Opening
Online Gallery of all artists' work will be made available at the Opening – and continue online afterwards.
ARTIST TALKS
Oct 15 @ 7pm ET
Identity and Queer Performance in Photography
Curators Michael James O'Brien and Emily M. Getsay moderate a panel of four contemporary Queer photographers from the recent 'High Visibility' exhibition presented by Atlanta Photography Group, WUSSY Mag, and Atlanta Pride; and curated by Le'Andra LeSeur, Emily M. Getsay, and Michael James O'Brien.
Oct 22 @ 7pm ET
Exploring Queer, Black Southern Identity through Photography
Curator/Photographer Le'Andra LeSeur moderates a panel of four contemporary Queer photographers from the recent 'High Visibility' exhibition presented by WUSSY Mag, Atlanta Pride, and Atlanta Photography Group and curated by Le'Andra LeSeur, Emily M. Getsay, and Michael James O'Brien.
Featured Photographic Artists
Alex Espinosa-Parker
Andrew Lyman
C. Rose Smith
Coorain Devin
David Clifton-Strawn
Ike R. Chinukwue
Jackson Markovic
Jesse Pratt López
Jody Fausett
Kenedee Hodges
LaRue Calliet
Maggy Swain
Michael McLenighan
Patrick Di Rito
Sam Delos Reyes-Strickland
Sequoyah Wildwyn-Dechter
Taylor Alxndr
Teri Darnell & Alan Chimacoff
Zoltan Gerliczki
Le'Andra LeSeur (b. 1989 in Bronx, NY) is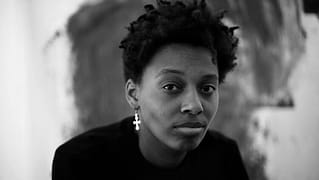 an interdisciplinary artist working and living in Jersey City, NJ. Her work explores black identity informed by the effects that regulated systems of oppression have on black women, specifically. Through visual media, installation, and performance, her hope is to reclaim and dismantle stereotypes surrounding black female identity through the reworking of conventional art forms and mundane objects – ultimately reshaping the context of spaces where the lives of the oppressed are silenced and celebrated in the same breath.
LeSeur was the recipient of the 2018 Time-Based Category Award and Juried Grand Prize at Artprize 10 in Grand Rapids, MI for her piece, "brown, carmine, and blue". She is a 2019-2020 Leslie-Lohman Museum Artist Fellow and was the most recent recipient of the SCAD40 prize at SCAD's deFINE ART festival in 2019. Her recent lectures include SCAD, the RISD Museum of Art, and The Brooklyn Museum with Marilyn Minter in conjunction with The Tory Burch Foundation. Her recent residencies include NARS Foundation, Studios at MASS MoCA and Marble House Project. Outside of creating her own work, LeSeur has made notable contributions to the arts through her active participation in curating exhibitions and workshops for women of color that speak to the power in existing through expression in a world that shuns black women for these exact actions.
Michael James O'Brien is a photographer,
teacher, curator, poet and activist currently based in Atlanta, GA. He has had solo exhibitions  in New York, Paris, Beijing, Hong Kong, Antwerp, Istanbul, Liverpool and Savannah GA. in addition to having work in London's National Portrait Gallery's permanent collection. His work has been featured in publications like Rolling Stone, Vogue UK, The New Yorker, GQ, Eyemazing, Black & White Photography UK, Wussy and more. He has been Editor-at-Large of Verbal Abuse, the poetry zine as well as Contributing Editor for Departures Magazine. His book Girlfriend;Men, Women and Drag, with text by Holly Brubach was published by Random House in English, French & Japanese in 2000.  From 1900 to 2000 he did all the still photography for Matthew Barney's Drawing Restraint 7, Cremaster 1,2,4 & 5 which was exhibited worldwide.
Over 20 years, O'Brien was a member of ACTUP as well as a volunteer for GMHC and Terrence Higgins Trust UK. He was a co-producer of the Love Ball in NYC & Paris, which over the years raised more than $3million for people living with HIV/AIDS. He was the Creative Director for DAA/Designers Against Aids in 2011-12 and produced the Live Positive Campaign for the Flemish HIV Awareness organization SENSOA in 2013.
O'Brien is currently the co-chair of the Advisory Council of Atlanta Celebrates Photography.
He is Associate Chair of Photography at SCAD Atlanta, since 2015
Emily M. Getsay (Em) is a queer and non-binary,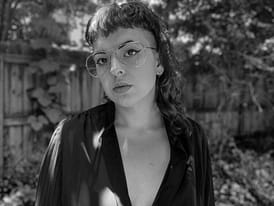 conceptual artist, activist, curator and founder of Artists Call to Action. Artists Call to Action is a queer, artist-led collective that uses the creation of art to call forth others to fight and consciously engage for equity of all people. Em is also an MFA in Photography candidate at Georgia State University. As a conceptual artist, their pieces stem from ideas that allow an expansion of oneself through a relatable and textual lens. As humans, we are always accepting new information and trying to comprehend how we can apply it to our lives while moving through time and space. Em attempts to bring those ideas and knowledge to the surface to become transferable across cultures and society.
Established in 1987, Atlanta Photography Group (APG) is an artist-initiated 501(c)(3) nonprofit membership organization providing opportunities and support to the fine art photography community. APG's mission is to provide opportunities for photographers to further their artistic development, advance and sustain an inclusive and vibrant photographic community for all individuals interested in contemporary photograph, and to promote and support contemporary photography as a significant art form.
The Atlanta Pride Committee is Georgia's oldest non-profit agency serving the LGBTQ community and serves as an advocate of, and resource to, gender and sexually diverse communities in Atlanta and the Southeastern United States. Our operations include the annual Atlanta Pride Festival and Parade in October as well as 60 other educational, social, and historical programs each year, as well as community reinvestment initiatives.
WUSSY is a Queer art & pop culture publication, media and events hub based out of Atlanta, GA. Founded in 2015, WUSSY releases a biannual print magazine, in addition to podcasts, videos, and an online blog.