Kristina Ford is from Lilburn, Georgia. She grew up near the corner of Lilburn and Snellville and attended high school at Brookwood. Her father worked downtown for Bellsouth when it was still around. She is one of her mother's two daughters. Growing up, the suburbs were a peaceful place for her family but not as good a place for Ford to find her niche. ("I've always fervently had my sights on Atlanta.") Her work explores the tensions inherent between harmony and discord and the spatial relations between objects. Ford was chosen by a select jury as one of the four winners of APG's inaugural Student Prize exhibition.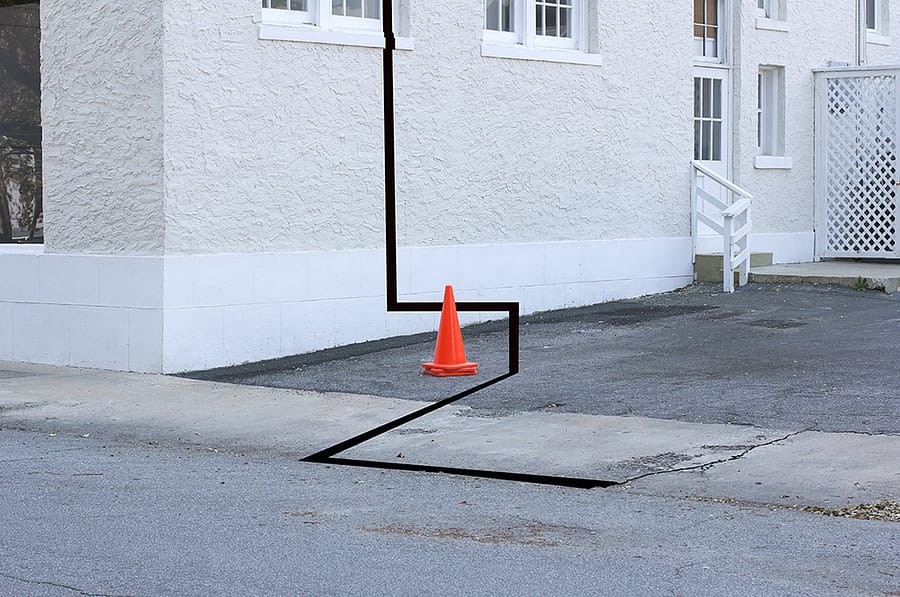 "Execute"
What is your background as a photographer?
My intuition has always been that of the arts. Until I was a senior in high school, I studied music; viola specifically. A shift in my spirituality warranted a shift in my communication as an artist, so I began taking pictures. It began as a serene introspective move, and quickly became a joyful passion.
"Sanction"
Do you pursue certain themes in your work, or do themes presents themselves through the course of your work?
Images make appearances as I analyze human behavior, and how our environments function around us. As they make appearances, I do my best to accurately render them.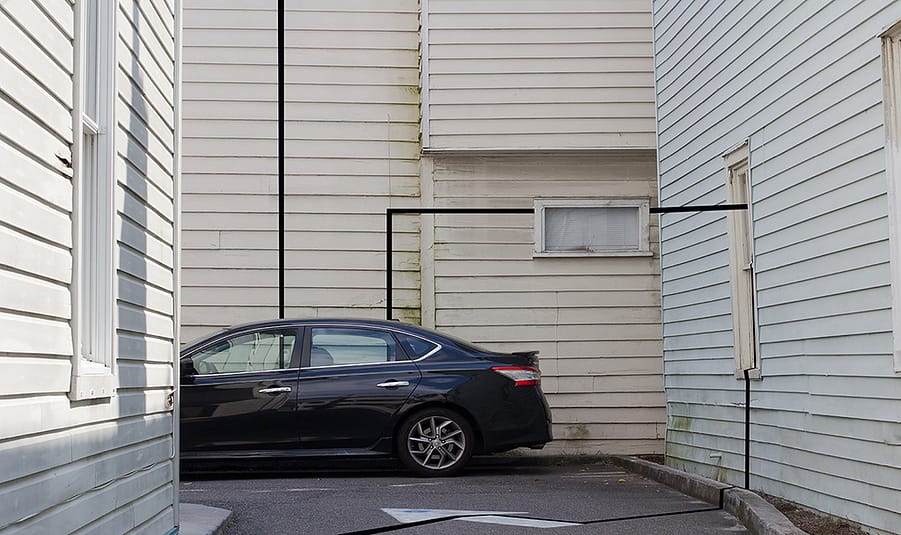 "Skin"
What role does intimacy play in your work?
Sexual intimacy hasn't occurred in my work, yet. But there's intimacy present between my use of the elements of line and space, a dance perhaps, and how they literally and figuratively reach out to the viewer.
Your work has an interactive feeling to it. As if you are studying to see how the viewer will follow the lines. Are you testing the viewer? If so, is there a right or wrong answer?
I intend for the viewer to feel a sense of wonder, peace, or curiosity when looking at these pieces. There is no wrong answer! Powerful imagery gives me those feelings, and I reciprocally hope for viewers to feel those things without expectations.
"Skin II"
Can you tell me a little bit about process? How exactly do you know where those lines will begin, and where they will go? 
I sought out many images with and without linear compositions, analyzing planes that were present versus those that were implied in order to decide where the lines were placed.
"Sublate"
How has school changed the way you work?
Working with the head of KSU's photography program, Matt Haffner, has developed the way I work for the better! He's a great mentor for many facets of the art world, including photography. The deadlines in art school are necessary evils.
Describe a real-life situation that inspired you.
My interactions with environments on a regular basis serve as inspiration. There's always scenes intermittent the daily bustle with the perfect balance of light, space and line that I find refreshing.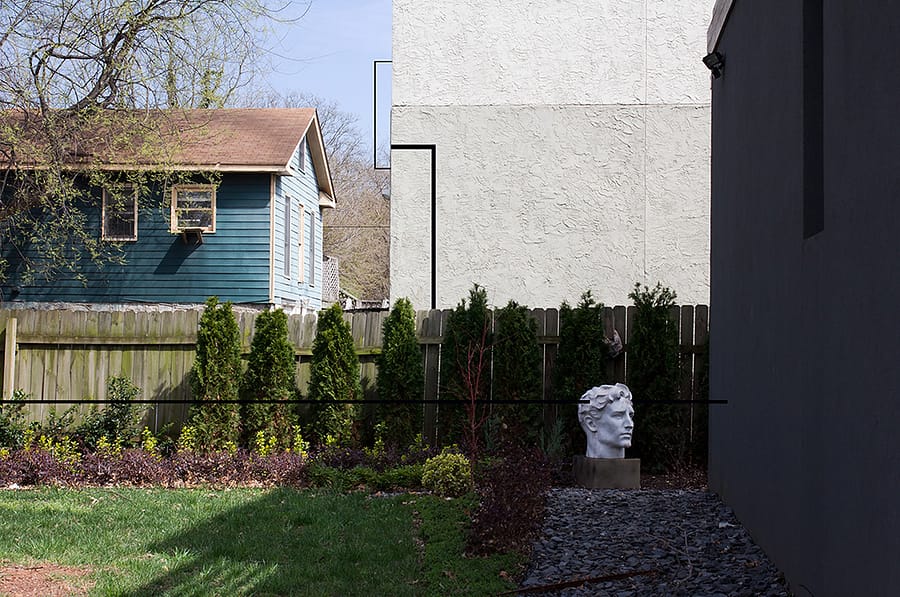 "Discourse"
What's next for you, after school?
I'm not sure yet. I'm considering artist residencies, and a photography job in the art world; photographing museum collections or being a photo assistant.
What was the last movie or tv show you saw?
Nymphomaniac I and II, and Orange is the New Black.
How can people see your work?