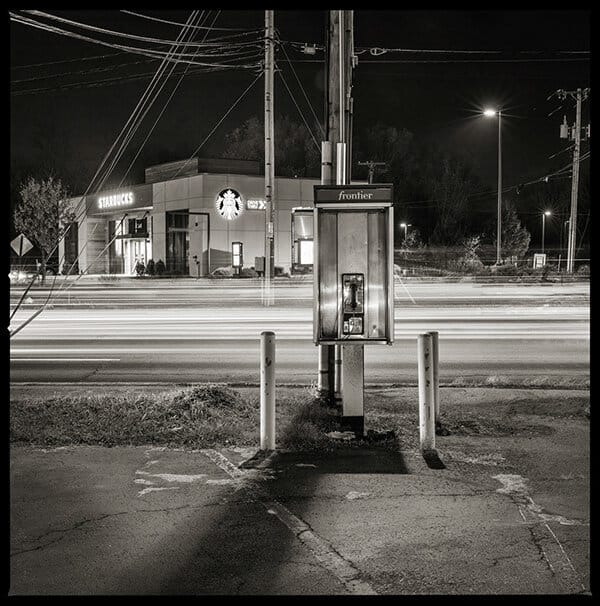 As The Atlanta Photography Group's Portfolio 2020 exhibition enters it's final weeks, we would like to share Spotlight Interviews conducted with each of the eight artists chosen to share their work by esteemed juror Sarah Kennel – today's featured artist is Eric Kunsman.
Eric Kunsman was born and raised in Bethlehem, Pennsylvania.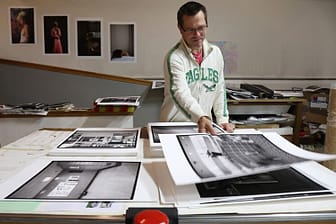 While in high school, he was heavily influenced by the death of the steel industry and its place in American history. The exposure to the work of Walker Evans during this time hooked Eric onto photography. Eric had the privilege to study under Lou Draper, who became Eric's most formative mentor. He credits Lou with influencing his approach as an educator, photographer, and contributing human being. Eric holds his MFA in Book Arts/Printmaking from The University of the Arts in Philadelphia and holds an MS in Electronic Publishing/Graphic Arts Media, BS in Biomedical Photography, BFA in Fine Art photography all from the Rochester Institute of Technology in Rochester, New York.
There's no "given," formula for what demands Eric's focus as a photographer. Eric is as drawn to the landscapes and neglected towns of the American southwest as he is to the tensions of struggling rustbelt cities in the U.S. northeast. Eric is attracted to objects left behind, especially those that hint at a unique human narrative, a story waiting to be told. Eric's current work, Felicific Calculus, explores one of those relics: working payphones hidden in plain sight throughout the neighborhood near his studio in Rochester, NY. Associates suggested they signified a high crime area. This project's shown Eric something very different.
I sat down with Eric to discuss his work and his process:
How would you define your style?
Some curators have labeled me as a Reactionary Romantic Documentary photographer. It sounds like a long title, but I accept it now because I understand that my life experiences drive my work, and a lot of myself is on display in the approach I take in my imagery. The use of my printing skills I learned from Lou Draper is where I find the romantic side coming from, as my use of light manipulation to guide the viewer through the frame and to create a dialog is crucial to my work.
Tell us a little about your process and how it might set you apart from others?
My method for photographing is working with film and digital as a backup. I utilize film because it genuinely slows me down, as many photographers state, and allows me to visualize the intended goal for each location. I photograph less when I am working with my Hasselblad with Kodak Portra or Kodak T-Max film because I examine what is in front of me with more scrutiny. However, the non-instant gratification is what I find slows me down the most. After photographing a scene, I will often reflect on my intentions for taking the photograph and contemplate how the final image will look. This delay of waiting for the film to be developed and then ultimately having a scanned image, truly allows me to then place my intention back into the image through the digital darkroom. The only thing that separates me from other photographers is that these are my experiences and stories.
How does the idea of creating a full body of work influence the outcome, and do you usually work with a project already in mind? 
I allow a body of work to develop over a while with no preconceived plan. In almost all of my projects, I started photographing as a reaction to life events or experiences I had. After an initial period of time, the project begins to take shape. From there, I keep working on the project for extended periods. My body of work, Thou Art… Will Give… was started in 2003 and completed in late 2014. I currently have two separate series that I am working on PRIVATE | Now Back Go : Go Back | PRIVATE, which I started in 2012 and Felicific Calculus: Technology as a Social Marker of Race, Class, & Economics in Rochester, NY, which I began in 2017. For all of my series, I will often work on the project and then let it sit for a duration of time. Upon return, I often look at the work with a fresh set of eyes and look to expand on the previous work. I allow my projects to develop themselves and will often exhibit individual images from the series as I work on a long-term project. For instance, the work in the Portfolio exhibition is from my series Felicific Calculus that was started three years ago and will be finished once I photograph all 1,455 payphone locations in Rochester, NY. Felicific Calculus is the one project that has a definite ending timeframe. I am trying to complete it before a large exhibition at CEPA Gallery in Buffalo next April-July with all four floors scheduled for this exhibition. I've been lucky enough to receive funding from the Warhol Foundation to help with the completion of this work. I currently have 823 more locations to photograph, so let's see if I make my goal.
What do you hope your work achieves and what аre you most proud of in this body of work? 
For Felicific Calculus, I only hope that people start to realize that as we progress with technology, we often leave behind less fortunate individuals. As a society, we use social markers such as older technology, corner stores, neighborhood bars, and ethnicity to create labels of areas and people we do not understand. My one hope is that before one applies a label to a location or people that they take one or two seconds to question; Why they have a certain feeling? What is the label based on? Do they have any supporting information? I am proud of the recognition the body of work is capturing, with it only being 50% complete. I am also enjoying the social dialogue that is starting not only within Rochester, NY, but other individuals that see the work at exhibitions or portfolio reviews.
If you could tell your viewers one thing, what would you tell them? 
I'm truly living the dream by having photography as my career path since day one. I hope that viewers of my work have a reaction to the imagery and that it may open any dialog.
To learn more about Eric Kunsman and view his work and check out Portfolio 2020 online gallery
By Donna Garcia