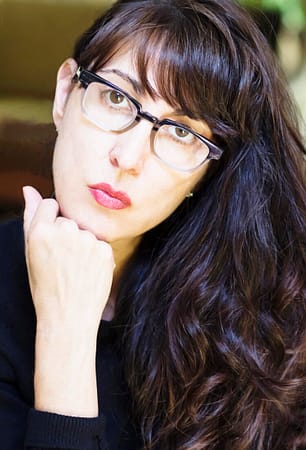 On behalf of the Board of Directors, the Atlanta Photography Group (APG) is pleased to announce the promotion of Donna Garcia to Incoming Executive Director.
Garcia has worked for APG since August of 2019. Prior to that, she completed a successful internship under current board member and former Executive Director, Beth Lilly in 2018. With an MFA in Photography from the Savannah College of Art and Design, Garcia brings to APG over 15 years of experience in communications, partnership management, fundraising, arts programing and marketing.
She served as the co-owner and Executive Director of the Garcia | Wilburn Gallery, is the current co-host of The Modern Art and Culture Podcast and is an on-going contributing editor of LENSCRATCH. In addition, as Regional Marketing and Creative Director at Ogilvy in NYC, she developed, managed and executed major art installations / programing around Art Base Miami, Flux Nights Atlanta, Art Nights DC, and more.
Garcia holds an MS in Communications from Kennesaw State University, a BA from Stonehill College in Boston and is currently working towards completion of a Certification in Diversity from Tufts University.
Current Executive Director, Judith Pishnery, is moving on to a new role in the academic arena after three years leading APG through sustainable growth and an increased international presence. Judy has been pivotal in the development and success of the organization during this time.
She played a central role in branding our educational curriculum and in shaping APG's overall vision and plans to stay on for a period to ensure a seamless transition for her successor.
She hopes to stay connected to her many friends within the APG community as she pursues other opportunities in the Atlanta academic and photographic arena. We want to thank Judy for the last three years of dedicated service, which involved many accomplishments.
Thank you to our donors, volunteers, and extended community for their ongoing support for the Atlanta Photography Group (APG) as we continue to further our mission to provide opportunities for photographic artists within the Atlanta community, nationally and worldwide.
Best regards,
Chip Standifer
Chairman, Atlanta Photography Group