Date(s) - 09/17/2022
Time(s) - 4:00 pm - 7:00 pm
Location
Atlanta Photography Group
APG Announces Special Guest for Atlanta Celebrates Photography, Henry Horenstein

The Atlanta Photography Group is excited to announce that our special guest for Atlanta Celebrates Photography (ACP) this year will be world-renowned photographer, author, and educator Henry Horenstein.  He is also the juror for our exhibition Tell Me A Story, which celebrates street and documentary photography.
Henry Horenstein, is a world-renowned photographer, author, filmmaker, and educator is APG's esteemed juror for this exhibition. His artist's talk will take place at the APG Gallery on Saturday, September 17th. The talk will focus on Henry's decades of work and his many photo books. On that same evening there will be a book signing and a screening of Henry's multi-award-winning film, Blitto Underground, and attendees will have the rare opportunity to purchase original prints directly from the artist.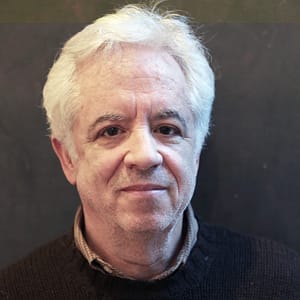 Henry Horenstein
Photographer, Author, Filmmaker and Educator
Henry Horenstein has been a professional photographer, filmmaker, teacher, and author since the 1970s. He studied history at the University of Chicago and earned his BFA and MFA at Rhode Island School of Design (RISD), where he studied with legends Harry Callahan and Aaron Siskind.
Henry's work is collected and exhibited internationally, and he has published over 30 books, including several monographs of his own work such as Honky Tonk, Histories, Show, Animalia, Humans, Racing Days, Close Relations, and many others. His next monograph Speedway72, which features photographs made 50 years ago, will be published in 2022. He has also authored Black & White Photography, Digital Photography, and Beyond Basic Photography, used by hundreds of thousands of colleges, universities, high schools, and art school students as their introduction to photography. His Shoot What You Love serves both as a memoir and a personal history of photography over the past 50 years.
In recent years, Henry has been making films: Preacher, Murray, Spoke, Partners, and Blitto Underground, which just premiered. He is currently in production on Where Everybody is Somebody, a film about Cajun Louisiana.
Henry is professor of photography at RISD and lives in Boston.
Book Signing, Artist Talk, Print Sale, and Film Screening:
Location: APG Gallery
Date: Saturday, September 17, 2022
Time: 4-7PM