Date(s) - 10/18/2023
Time(s) - 7:00 pm - 7:45 pm
Location
Online - Zoom Link in Email Receipt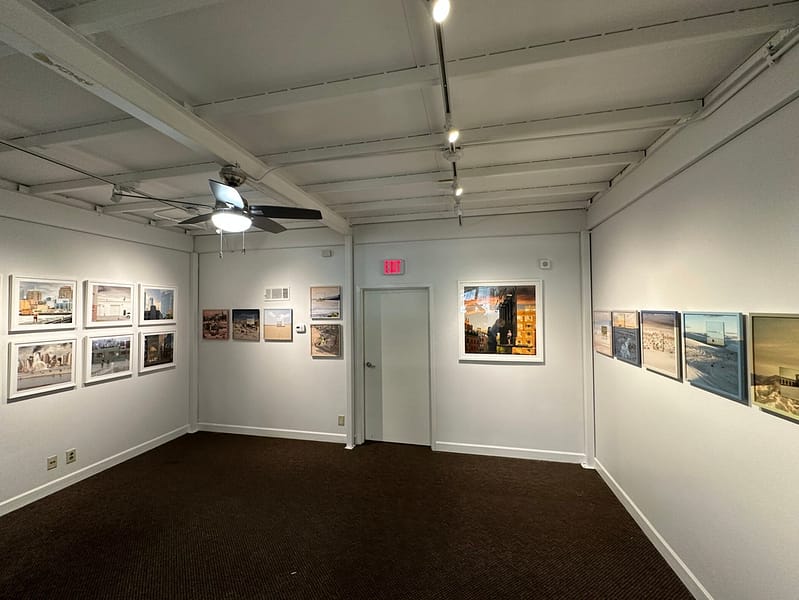 Installation View of "Mother Earth"
Virtual Artist Talk & Gallery Tour:
Diana Cheren Nygren: Mother Earth
nevertheless she persisted & When the Trees Are Gone
The Atlanta Photography Group is pleased to be able to offer a virtual artist talk and gallery tour with Diana Cheren Nygren as she discusses her solo exhibition Mother Earth: nevertheless she persisted & When the Trees Are Gone, APG's first solo exhibition in the Maloof Gallery.
This event was held October 18, 2023
7:00-7:45pm ET
Diana Cheren Nygren
Diana Cheren Nygren is a fine art photographer from Boston, Massachusetts. Her work explores the way people relate to each other and to their physical environment, be it urban, rural, or natural. She uses the ability of photography to give concrete form to ideas, in order to envision family, future, and possibility. Diana's photographs address serious social questions through a blend of documentary practice, invention, and humor.
Diana was trained as an art historian with a focus on modern and contemporary art, and the relationship of artistic production to its socio-political context. Her emphasis on careful composition in her photographic work, as well as her subject matter, reflects this training. Her work as a photographer is the culmination of a life-long investment in the power of art and visual culture to shape and influence social change.