Date(s) - 01/30/2024
Time(s) - 7:00 pm - 8:00 pm
Location
Atlanta Photography Group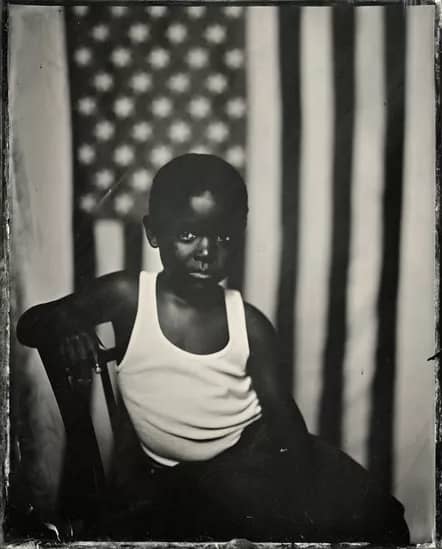 Rashod Tylor, The Future, 2019
APG is honored to host artist/photographer Rashod Taylor on January 30, 2024, 7:00-8:00pm ET for an in-person artist talk at our Ansley Mall gallery.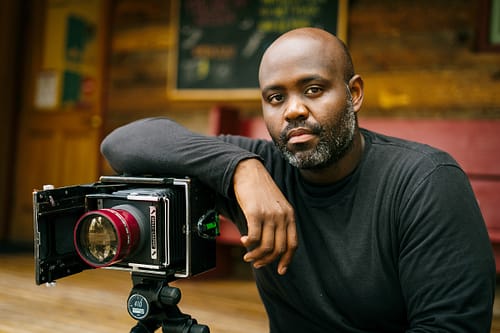 Rashod Taylor
Rashod Taylor (b.1985) attended Murray State University and earned a bachelor's degree in art with a specialization in Fine Art Photography in 2007. Taylor favors traditional and lost format practice of photography silver prints and wet plate collodion process among them.
Taylor's work uses portraiture to address themes of family, race, culture and legacy. The artist's photographs are a window into the Black American experience. Taylor's most well recognized work is an ongoing project Little Black Boy. The series earned him an Arnold Newman Prize for New Directions in Photographic Portraiture in 2021. His work has exhibited nationally and internationally and is actively collected by the Museum of Fine Arts, Houston (two works now on view in group show, Love Languages, through Sept. 2025)
Taylor has taught numerous workshops at Anderson Ranch Art Center. He has been invited to present lectures at Stanford University, George Washington University, Savannah College of Art and Design, Maine Media Workshop + College, Los Angeles Center of Photography, School of the Art Institute of Chicago, among other venues.
The artist is represented by jdc Fine Art and Obscura Gallery and has been included in group and solo shows, respectively.
Editorial clients include National Geographic, Essence Magazine, ProPublica, among others. His work has also been featured in CNN, The New Yorker, The Atlantic, The Guardian, Forbes, Hulu, Buzzfeed News, Feature Shoot and Lenscratch.
Rashod Taylor lives in Springfield MO, with his wife and son.