Date(s) - 12/12/2023 - 01/13/2024
Time(s) - 10:00 am - 4:00 pm
Location
Atlanta Photography Group
Belonging 2023
This winter exhibition,  juried by the esteemed juror Michael Pannier, Founder and Director, Southeast Center for Photography, in Greenville, SC, explores the themes of home and family.
The concept of home and family is deeply ingrained in our lives, shaping our identities, memories, and sense of belonging. We invite artists to explore and redefine the multifaceted dimensions of home and family through their unique artistic vision. The objective is to present diverse interpretations, perspectives, and narratives that embrace and challenge traditional notions and shed light on the dynamic and evolving meanings of home and family.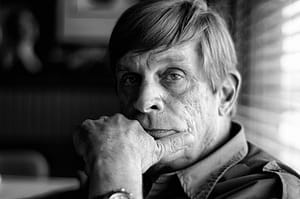 Michael Pannier
Founder and Director
Southeast Center for Photography
Michael Pannier is an internationally shown fine art and commercial photographer now located in Greenville, SC. Previously based in Maryland, Michael has spent over 30 years in photography and 25 years in the gallery and art world, opening his first gallery in 1987.
Relocating to South Carolina, The SE Center for Photography was born as an exhibition and education venue for fine photography. With an emphasis on presenting the work of Southern photographers and themes, the SE Center has hosted more than 150 exhibitions.
Michael is represented in galleries across the country, a frequent exhibition juror and curator, portfolio reviewer, and speaker on the business of fine art photography. When not in South Carolina he can be found leading photographic expeditions in Death Valley and the Eastern Sierras.

The Southeast Center for Photography
Founded in 2015, the SE Center for Photography provides photographers an avenue to find an audience through monthly juried exhibitions. Local, national and international photographers of all skill levels have the opportunity to have their work presented and enjoyed by collectors, curators, enthusiasts, and colleagues.
Located in downtown Greenville, SC, midway between Atlanta and Charlotte, the SE Center has a potential reach of 8 million within two hours of the SE Center.
The Center organizes and hosts 12 juried exhibitions annually attracting over 4000 photographers from over 85 countries.
Website: sec4p.com
Featured Artists
*Indicates more than 1 image was selected.
Armon Means
*B. Proud
Brayan Enriquez
*Chip Standifer
Dennis Luckenbill
*Kia Pooler
Kyuseo Kim
*Lawrence Manning
Lori Mitchum
Marla Puziss
Melanee Brown
Michael Joseph*
Quintavius Oliver
Saba Sitton
Seth Cook*
Susan K. Friedland*
Tara Coyt*
Exhibition Dates
December 12, 2023 – January 13, 2024
Open House/Reception
December 14, 2023, 6:00 pm-8:00pm ET
Virtual Juror/Artist Talk
January 4, 2024, 7:00 pm-8:30pm ET