Date(s) - 10/05/2015 - 11/13/2015
Time(s) - 11:00 pm - 4:00 pm
For this unjuried show, APG members are invited to bring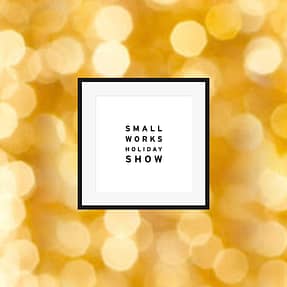 framed prints to the APG Gallery to sell during the holiday season. The month of December is the busiest time of the year at the gallery for shoppers, so this is a great opportunity to show your work and generate sales. And rather than waiting until the end of the exhibition, buyers will be able to take home their artwork directly after purchase.
Similar to other exhibitions, members must now register online. The registration fee is $5 for two framed pieces, and artists can show up to six pieces. Again, all work must be framed or canvas-wrapped frames, and no work can be priced higher than $100.
Longest framed dimension will be limited to 16" for portrait or landscape format, or 12" x 12" square format. Of course, works can be smaller but they cannot be larger than those dimensions. APG reserves the right to not accept work based on content – please keep work family friendly.
Important Dates
Registration Begins: Oct. 5th
Delivery of Work: Nov. 14th – Dec. 3rd, 2015
Exhibition: Dec. 9th – Dec. 30th
Opening Reception: Friday, Dec. 11th, 7pm – 9pm
Closing Day: Wednesday, Dec. 30th
First: Purchase Entry Fee
Next:  Submit Images →