Date(s) - 05/23/2019 - 07/14/2019
Time(s) - 12:00 pm - 11:59 pm
Location
Atlanta Photography Group
"Summer was on the way; Jem and I awaited it with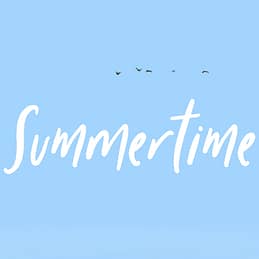 impatience. Summer was our best season: it was sleeping on the back screened porch in cots, or trying to sleep in the tree house; summer was everything good to eat; it was a thousand colors in a parched landscape; but most of all, summer was Dill." ~ Harper Lee, To Kill a Mockingbird
Summer, one of four seasons, traditionally the second, marked by the longest and typically hottest days of the year due to the inclination of the Earth and thermal lag.
Summertime, Atlanta Photography Group's exhibition, aims to feature photographs depicting your views of Summer, be they real or imagined, conceptual or concrete, somewhere or anywhere, in between.
All entrants must be members of Atlanta Photography Group (APG). If you are not a member, register to become a member, first. If you are uncertain, contact us info@atlantaphotographygroup.org.
---
Jurors
Scott Speakes
Publisher & Founding Partner, okra. magazine
Scott Speakes has spent most of his career as a commercial
photographer in Atlanta with a few stops along the way in NYC, Dallas, and Washington, DC.  Food, lifestyle, and editorial work is where he likes to point his camera. Speakes lives in the Mississippi Delta with his wife and daughters.
Genie Gaither Jones
Editor-in-Chief & Co-Founder, okra. magazine
A native of the South, Genie Gaither Jones grew up in Iowa,
South Carolina, Alabama and Atlanta. She has worked as a photo stylist, art director and creative director with direct mail catalog agencies for over 33 years. During that time she assisted with many start-up catalogs developing both content and design. Jones studied art and business at Mercer University Atlanta. She also attended The Art Institute of Atlanta where she earned a Residential Interior Design degree.
okra. is a long-time shared dream between friends. In the summer of 2016 they saw their dream come to fruition and the first issue went to press in 2017. okra. magazine was named one of the Top 20 Hottest Magazine Launches of 2017 by the MPA and Mr. Magazine.
Jones currently resides between Talladega, AL and Atlanta with her husband and dogs.
Scholarships
APG offers need-based Scholarships for all of our exhibitions that will cover the submission entry fee. Don't let a lack of funds prevent you from sharing your vision with the world. Be a part of the photography community and show your work today. Click HERE for more details.
Frame Loan Program
Please take advantage of our Frame Loan Program. Drop by the Gallery to look through our selection of quality black wood frames to see if one will work for your piece. These frames are available to check out for a small fee – 100% of which will be used to replace frames as they age.
---
Timetable
Call For Entry: May 11 – June 9, 2019 (midnight)
Notifications: by June 17
Images due at APG: by July 7
Opening Reception: Saturday, July 13, 3 – 5pm
Exhibition: July 13 – Aug 17, 2019
---
First: Purchase Entry Fee
Second: Prepare Text File and Images
Juror Amy Miller will be selecting the images.

Export images as .jpg. Resize to 2100 px on the longest side.

Rename files to the title of the work exactly as you wish it to appear (Example: My Great Photo.jpg). Your name will be automatically prepended to each file upon upload.

Create a text file with your: Personal Info (name, email, phone, website/social media), Artist Statement (500 words max), Bio (250 words max), and Image list (in this order: Title, Year piece was created , Print/Image Size (H x W), estimated Framed Size (H x W) Medium (archival pigment print, inkjet print, silver gelatin, cyanotype, etc), and save this file as a Word doc or PDF.

Once you have paid the entry fee and uploaded your files, you will receive a confirmation emails from APG and Dropbox.
Third: Upload Text File and Images
We are listed with Photo Contest Insider