Date(s) - 07/04/2023 - 08/01/2023
Time(s) - 12:00 am - 3:00 pm
Location
Atlanta Photography Group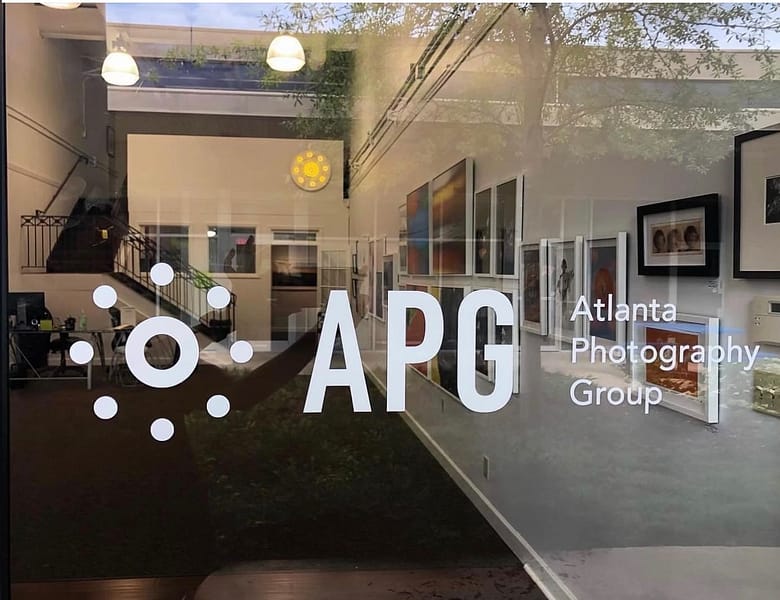 Solo Exhibition Proposal Series 2023
Atlanta Photography Group (APG) is pleased to announce the inaugural call for proposal (CFP) for our new solo exhibition opportunity for APG members. This new offering is the Solo Exhibition Proposal Series (SEPS).
Through our SEPS, artists of all experience levels have the opportunity to collaborate with APG's Maloof Gallery staff to organize and present polished, curated exhibitions in our gallery. This series will be two shows annually, and is the only way to be considered for a proposed solo exhibition.
For the inaugural CFP, Paula Tognarelli will review all submissions in a democratic process involving hours of thorough reviewing of each submission. Each review results in one exhibition selection. The selected exhibition will also be documented and archived in a virtual viewing room / page on our website.
The APG exhibitions directors will curate the exhibition exclusively featuring the selected artist who submitted proposals. Please note that submitting a proposal does not guarantee an exhibition.
Paula Tognarelli
Paula recently retired after a long run as Executive Director of the Griffin Museum of Photography in Winchester, MA. where she produced approximately 54 exhibitions per year having started as an intern in 2001. She graduated from Boston University's Masters in Art Administration program in 2003. Prior to a museum career, she spent 25 years in the printing industry contributing greatly to the graphic arts industry's efforts of moving analog processes to completely digital workflows.
Paula frequently reviewed at national and local portfolio events and jumpstarted hundreds of photographers' careers. She has also juried and curated well over 100 exhibitions for other institutions nationally and internationally.
She is a member of the advisory board of the Maine Museum of Photographic Arts in Portland, ME.
More recently Paula has put her considerable talents and energy into Firestarters, a creative services/project management company to advance or jumpstart art and industry practices, careers or business. Firestarters offers services to fit most creative business requirements with a forward thinking team who take the time to learn who you are and what you want to accomplish.
ENTRY INFORMATION
CFP Dates: July 4 – Aug 1, 2023
All proposals must be received by 3pm ET
Jurying: August 1- August 15, 2023
Exhibition Dates: September 11 – October 7, 2023
Submission Fee: $40
QUALIFICATIONS, RESTRICTIONS & SUGGESTIONS
All APG Members may submit proposals.
At least 50% of work submitted for review must be from the last eight years (2016 or later).
Group and solo exhibitions of lens-based work are welcome to apply. Group proposals can be for up to two artists.
Proposals must be submitted by a representative/ artist /curator.
Exhibitions must be installed in under three days.
Proposals should be made in consideration of the Maloof Gallery space. Visiting us before applying is strongly encouraged or we can provide a blueprint of the space.
Installation work is welcome but must be approved and installed by the artist.
CONSIDERATIONS
Many factors may influence the Juror's decisions for selecting Exhibition Proposal Series exhibitions. The SEPS program intends to provide career development and experience for visual artists and to share high-quality and concept-driven exhibitions with our local community. A successful proposal considers our unique, multi-functional space and engages our audience visually and conceptually.
REQUIRED DOCUMENTS
DOCUMENT #1: TEXT
Title your Text File: "LastName_FirstName_ExhibitionTitle_Proposal.pdf" and compile in the order of sections below.
Exhibition Narrative (Max One Page)
Describe the exhibition you are proposing. We suggest including a clear thesis statement in the beginning of the proposal to show how it presents a cohesive exhibition.
For Project Proposals (unfinished or installation): in addition to the statement, describe the proposed work including a timeline. Note if any portion of the project will be created on-site, and remember that the install must be completed in under 3 days.
CV (One Page Max Per Person)
CV/resume of all participating artists (and represented curator if it applies)
DOCUMENT #2: IMAGES
Title your Image File: "LastName_FirstName_ExhibitionTitle_Images.pdf".
Total size of image file should be no more than 50MB. Images should be high resolution but no larger than 1500 pixels per largest dimension. It is helpful to size each image appropriately before loading them into one document.
You may include up to 15 Images total for a solo exhibition, or three images per person for a group exhibition (if more than three people). Please compile all images into one single .pdf file.
Please place each image on its own page, size large
List information directly underneath each image: Artist, Title, medium, dimensions, year, and actual or representative
For video/audio work: please include links for online streaming instead of still images
If applying with all video or audio work, you do not need to include an images pdf, simply include all links in your text document
For Project Proposals
Include sketches and/or mockups of work that you plan on including in the exhibit
Include images of past work if relevant to this project, and elaborate.
For Existing Artwork Proposals
At least 50% of included work must be from within the last eight years; exceptions possible upon request.
Providing a floor plan is highly suggested with installation work.