Date(s) - 09/15/2023
Time(s) - 6:30 pm - 8:00 pm
Location
Atlanta Photography Group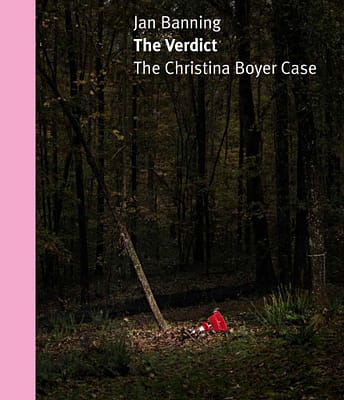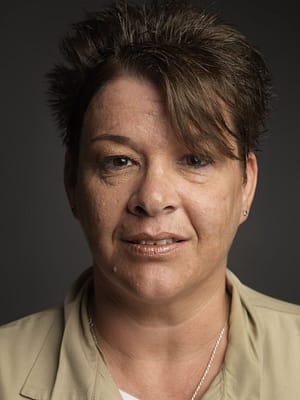 APG is honored to be hosting Dutch independent artist/photographer Jan Banning on September 15, 2023, 6:30-8:00pm ET for an artist talk and book signing at the APG Gallery located in Ansley Mall.
Mr. Banning will be discussing his career as a photographer and his book, The Verdict: The Christina Boyer Case, and will be signing copies of the book after the talk.
The subject matter of his book is now a feature documentary on Hulu, Demons and Saviors and features Mr. Banning throughout.
The Verdict: The Christina Boyer Case is a multi- layered case study of the U.S. Criminal Justice system and mass incarceration. In it, Mr. Banning delves into a three decades-old murder case in Georgia. On April 14, 1992, 22-year-old Christina Boyer was arrested for killing her toddler daughter Amber and sentenced to life in prison.
The book presents the results of his extensive and years-long research. Combining documentary and staged photos with a brilliant and detailed essay, Banning offers an extraordinarily intense account of the events surrounding Christina Boyer's conviction following the death of her young daughter.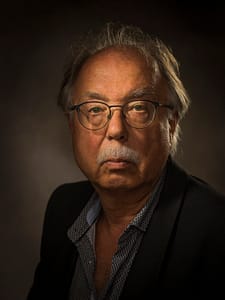 Jan Banning
Photographic artist Jan Banning (1954) was born to Dutch-Indonesian parents and studied social and economic history at the Radboud University in Nijmegen (NL). Both elements strongly influenced his photographic work. His roots are directly reflected in themes such as Comfort Women (2010), and Traces of War: Survivors of the Burma and Sumatra railways (2005), both about the long-term psychological effects of experiences during WWII in the Far East.
His academic background is not only reflected in the historical aspects of his choice of subjects but also in his research and a solid intellectual foundation for his projects. His approach is often conceptual and employing a typological method: a visual investigation seeking variations within a tightly repeated form.
Dutch daily De Volkskrant journalist Merel Bem wrote: "Every subject that Banning tackles (…), the photographer approaches it with the passion of a scientist." And "That research is perhaps an explanation for the fact that the form directly, intensely, and controlledly flows from the content."
Banning gained worldwide recognition with his book and exhibition Bureaucratics (2008), which focused on bureaucrats in eight countries on five continents. The work was exhibited in museums and galleries in over 20 countries and published in many more. His projects, which often take years to complete, are always socially and politically oriented and aim to contribute to the public discourse.
A good example of that is his most recent 'artivist' work The Verdict: The Christina Boyer Case (2022). For this project, he even closely collaborated with the subject of the project: an American woman who has been wrongly convicted for the murder of her three-year-old daughter in Georgia (US) and has been incarcerated for more than 31 years now. Research and execution took Banning four years of nearly full-time work and his efforts to achieve her release are still ongoing
Other examples of Societal orientation are Down and Out in the South, portraits of homeless people in the American South (2013); Law & Order (2015), about criminal justice in Colombia, France, Uganda, and the US; and The Sweating Subject (2017) an ironic commentary on the colonial gaze.
Banning's photos are included in collections at institutions such as High Museum of Art, Atlanta; the Museum of Fine Arts, Houston; and the Philadelphia Museum of Art; also in Dutch institutes such as the Rijksmuseum, Amsterdam; the Dutch Photography Museum in Rotterdam; Centraal Museum, Utrecht; and Museum de Fundatie, Zwolle. His work has been exhibited in these and many other museums, galleries, and public spaces in about 25 countries on five continents.
Banning's photo series have been published in numerous magazines and newspapers. Some examples include The New Yorker, Newsweek, Time, The Guardian Weekend, Sunday Times Magazine, GEO Germany, GEO France, l'Espresso, Vrij Nederland, and more.
Several TV documentaries have been made about him: A Hint of Cruelty, and The Shoemaker and the Photographer. He and his work play a major role in others, e.g. Because We Were Beautiful; and in Demons and Saviors, about Christina Boyer, streamed by Hulu from August 3, 2023.
Banning won a World Press Photo Award in 2004; he has also received eleven awards within the framework of the (Dutch) The Silver Camera, and various other honors.
Artist Website: www.janbanning.com