Date(s) - 04/07/2021
Time(s) - 7:00 pm - 9:00 pm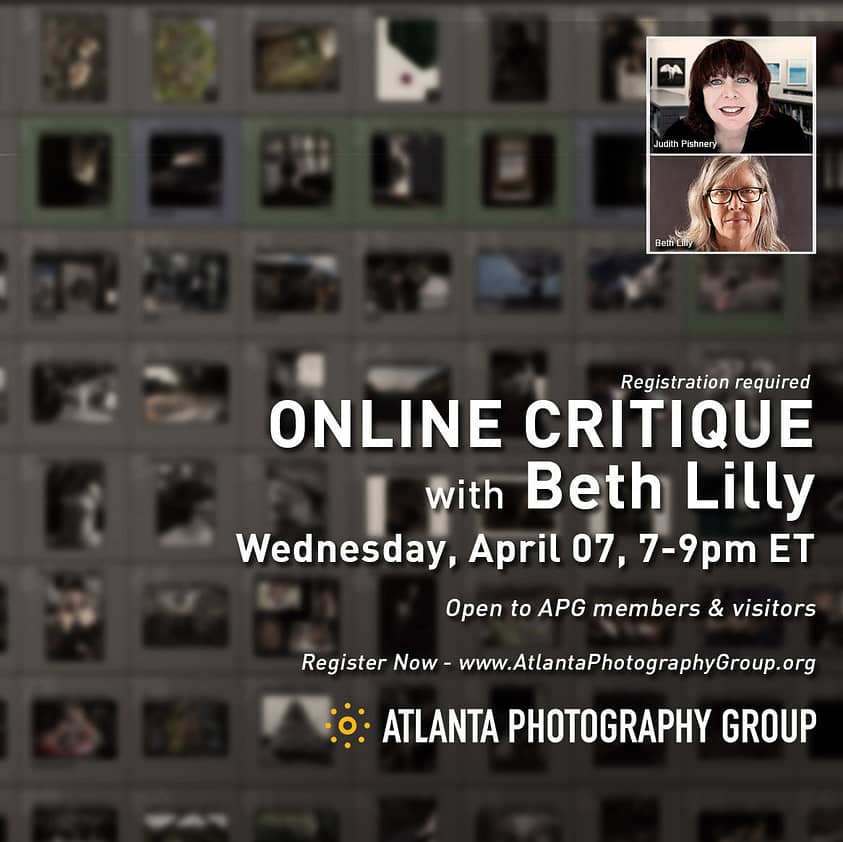 Beth Lilly returns to lead the APRIL -ONLINE- meeting of the Critique Group. Register Now!
Beth Lilly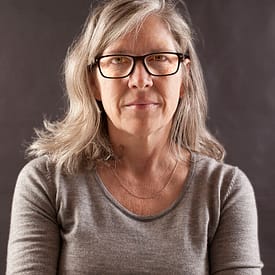 Beth Lilly is an artist, curator and arts educator.  An exhibiting artist with work in major museum collections, the former executive director of APG and former photo editor for TV networks TNT & TBS, Lilly's experience in the world of photography is both broad and deep. She will be a featured speaker at the Griffin Museum's program "Chat Chat" on April 15.  Her critically acclaimed performance/interactive project "The Oracle @ WiFi" was published by Kehrer Verlag in 2012. Her work resides in the permanent collections of the High Museum, the New Mexico Museum of Art, The Ogden Museum of Southern Art, the Zuckerman Museum of art and others. A Hambidge Fellow, she also received grants from Fulton County Arts Council and Society for Photographic Education. .  Lilly earned an MFA in Photography from Georgia State University and an A.B.J. in Telecommunication Arts from the University of Georgia. In addition to producing her own work, she currently serves on the Board at APG, teaches creative development classes is a sustainable urban homesteader in Clarkston Georgia.
Critique Group Guidelines
ONLINE for APRIL 2021 – Read info and Register
Critique Group is for APG members only, but we welcome an exploratory visit.
If you'd like to present your work or just join us for this online version – registration is required.
This ONLINE critique is limited to 12 photography reviews and up to 100 total participants.`
Preference for critique participation will go to current APG members.
The dropbox link to upload images will be sent to the first 12 photographers to register, with a wait list.

Link to upload is usually sent about 24-48 hours before the scheduled critique.

The ZOOM meeting link will be sent to all those registered.
Critiques are timed so everyone gets equal consideration. No work? No problem, observing is just as valuable.
Image Requirements
Upload up to 10 images
Jpegs only
2100 pixels on the long side
Include ALL metadata
Must be registered
Deadline to upload images – February 10 @ 10am EST
---