Date(s) - 09/12/2019 - 11/06/2019
Time(s) - 8:00 am - 11:00 pm
Location
Hartsfield-Jackson Atlanta International Airport
Group exhibition located in the main atrium of Hartsfield-Jackson International Airport.
Atlanta Photography Group presents APG > ATL: Airport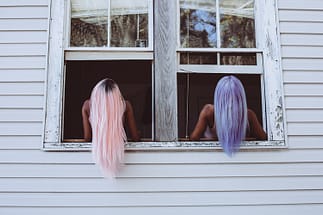 2019, a group show juried by Amy Miller, the Executive Director of Atlanta Celebrates Photography. This exhibition features multiple works by APG artists, one of the city's premiere photography organizations. From a national call for entries, Miller selected 30 photographs for this exhibition on view at Hartsfield Jackson International Airport, Atlanta, the world's busiest airport – Sept 12 > Nov 6. An annual highlight of the Festival, the exhibition welcomes 260,000 travelers a day to the city. If your plans bring you to the airport, be sure to stop by the main atrium for an oasis of calm among the travelling chaos this Fall during ACP.
Since 1987, APG has been the center and resource for people who are seriously passionate about photography as an art form. An inclusive organization, APG strives to be a center that builds community and facilitates creative interaction. The organization provides opportunities for everyone, from people who have just picked up a camera to people who have devoted years to their art.
The exhibition is free and open to the public!
Featured Artists