Date(s) - 12/07/2019 - 01/09/2020
Time(s) - 6:00 pm - 4:00 pm
Location
Atlanta Photography Group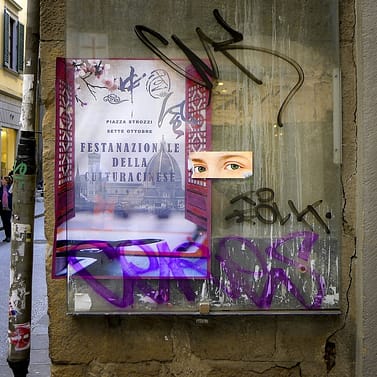 Director's Cut, a group exhibition featuring photographic artists who breathe fresh perspectives and a new vitality into traditional photographic genres such as landscape, portraiture, and still life. Director's Cut is curated each year by APG executive director Judith Pishnery from members' work presented to APG over the past year.
Also see the in gallery digital exhibition featuring additional images. A "People's Choice" iimage will be selected by voting during the opening reception. Digital presentation will be online soon.
The exhibition is free and open to the public.
All photographs in the exhibition are for sale, please stop by the gallery are contact us by email or phone for additional information.
Exhibition: December 7, 2019 – January 9, 2020
Opening Reception: December 7, 2019, 6-8pm
Curator: Judith Pishnery
As the Executive Director at the Atlanta Photography Group, Judith serves as the chief operating officer of Atlanta's oldest photography art center, she works closely with the Board of Directors to direct and administer all programs, operations and policies in addition to supervising professional staff and volunteers.
Judith began her passion for photography while in high school and continues it today. After many years of teaching and working as a professional photographer, she completed M.A and M.F.A. graduate degrees from the Savannah College of Art and Design.
She is a professional photographer and works on assignment for editorial, catalog, advertising and corporate clients. Judith provides exceptional customer service and outstanding value for her clients. She loves creating images and enhancing the assignment ideas and products, while being considerate of the clients' needs, budgets and deadlines.
Featured Artists in the Gallery
Director's Cut – Digital Exhibition
Aaron Navarro
Adrienne Maples
Alain Schroeder
Allison Grant
Ann E. Moller
Annabel Park
Astrid Reischwitz
Avi Nahum
Barry Vangrov
Beate Sass
Benjamin Dimmitt
Bryan Pearson
Campbell Washington
Carolyn Meltzer
Chris Adams
Christopher May
Colin Potts
Conrad Pressma
Conrad Gees
Corinne Adams
Dale Niles
Daniel Kaufman
David Diodate
David Johnson
David Knox
Deborah Green
Dorothy O'Connor
Emerald Arguelles
Emily Wiethorn
Eric Smith
Evelyn Quinoes
Frank Fuerst
George King
Irene Imfeld
Jamie Johnson
Jari Poulin
Jason Guffy
Jennifer Georgescu
Jerrold Mobley
Jessica Vass
Jiabao Sun
Jinyao Yuan
Jo Anne Chaus
Joan Brown
Joe Nolan
Jon Horvath
Joseph Hoyle
Joseph Rafferty
Joseph Cartright
Karey Walter
Kathleen Carr
Kemachat Sirichanvimol
Kurt Silvershield
Lars Anderson
Laura Inman
Lawrence Manning
Lawrence Russ
Lawrence Manning
Lucinda Bunnen
Manuel Morquecho
Marcos Caceres
Mark Schoon & Casey McGuire
Marla Puziss
Meredith Howard
Meri  Daugherty
Michelle Shiraziefard
Monica Ealey
Nathan Dean
Nicholas Fedak II
Nicole Eliason
Parker Reinecker
Peter Stitt
Phillip Mosier
Rebecca Wilkes
Richard Green
Richard Cohen
Roger Raepple
Ron Rubino
Ron Sherman
Sam Stapleton
Sandra Klein
Sandra Chen Weinstein
Sasha Dorje Meyerowitz
Susan Lapides
Willard Pate
William Fenn
Ye Xu
Yolanda White Santiago