Date(s) - 11/07/2020 - 07/31/2021
Time(s) - 12:00 pm - 4:00 pm
Location
Buckhead Library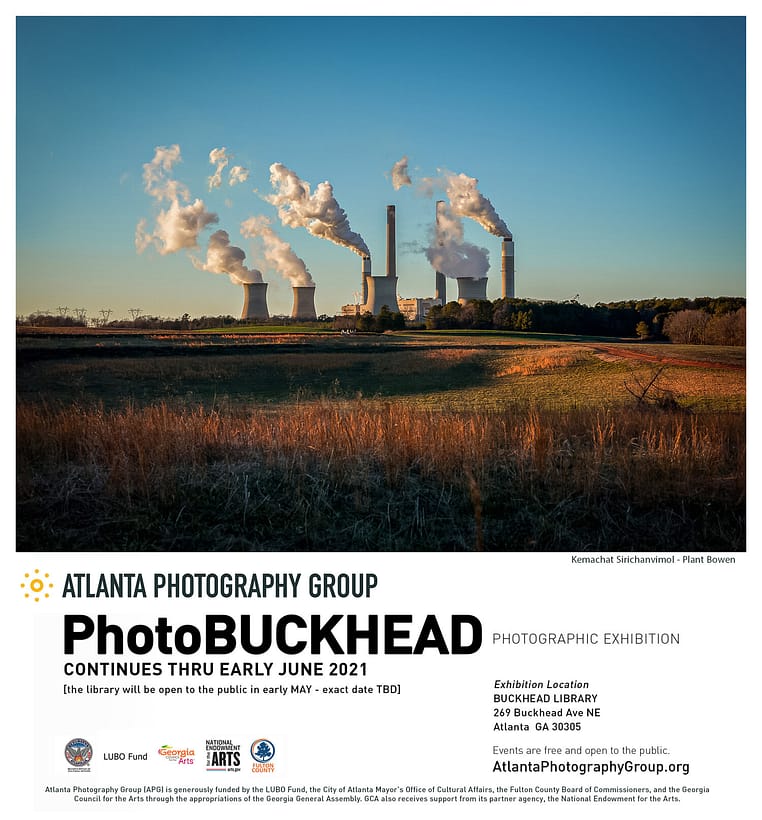 Atlanta Photography Group presents PHOTOBUCKHEAD, photographic works selected by juror, Gregory Harris. This exhibition takes place at the Buckhead Library in Atlanta.
The exhibition is free and open to the public.
Exhibition: November 07 – June 05, 2021
Virtual Opening & Juror Talk: November 7, 4-6pm
Juan Carlos Rodriguez
Tom Meiss
Zoltan Gerliczki
Juror: Gregory Harris
Gregory Harris is the Associate Curator of Photography
at the High Museum of Art in Atlanta. He is a specialist in contemporary photography with a particular interest in documentary practice. Since joining the High in 2016, Harris has curated the exhibitions Way Out There: The Art of Southern Backroads and Look Again: 40 Years of Collecting Photographs as well as solo shows with Thomas Struth, Paul Graham, Amy Elkins, Mark Steinmetz, and William Christenberry. He recently lead the expansion and installation of the Photography Department's new permanent collection galleries.
Before joining the High, Harris was the Assistant Curator at the DePaul Art Museum in Chicago, where he organized several exhibitions including Sonja Thomsen: Glowing Wavelengths in Between (2015), The Sochi Project: An Atlas of War and Tourism in the Caucasus (2014), and Studio Malick: Portraits from Mali (2012). Harris is also the curator and author of the exhibition catalogues We Shall: Photographs by Paul D'Amato (2013), Matt Siber: Idol Structures (2015), and Liminal Infrastructure (2015). He previously held curatorial positions in the Photography Department at the Art Institute of Chicago, where he curated the exhibitions In the Vernacular (2010) and Of National Interest (2008). His essay, "Photographs Still and Unfolding," was published by the McNay Art Museum, San Antonio in 2016 as part of the book Telling Tales: Contemporary Narrative Photography. Harris has also contributed essays to monographs by Matthew Brandt, Amy Elkins, and Jill Frank. In addition to his curatorial work, Harris is a founding editor of the photobook press Skylark Editions, served on the Board of Directors for LATITUDE, a community digital lab in Chicago, and is a member of the Advisory Council of Atlanta Celebrates Photography. He earned a BFA in photography from Columbia College Chicago, and an MA in art history from the School of the Art Institute of Chicago.
Replay: Virtual Opening & Juror Talk