Date(s) - 01/06/2016
Time(s) - 7:30 pm - 9:30 pm
Location
Atlanta Photography Group
Portfolio features bodies of work from 7 artists selected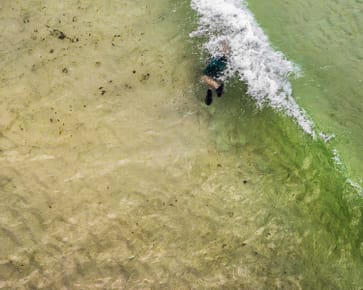 by guest juror, Lisa Sutcliffe, Curator of Photography at The Milwaukee Art Museum.
$2500 Purchase Award
One artist may have their work included in the permanent collection of the High Museum of Art.  Brett Abbott, High Museum Curator of Photography will review the works selected by the juror. If Mr. Abbott chooses to acquire work for the Museum, APG will purchase then donate the work to the High Museum of Art.
Juror: Lisa Sutcliffe
Lisa Sutcliffe has been the Curator of Photography for The Milwaukee Art Museum since her appointment in 20123. Prior to that, she served as assistant curator in the Department of Photography at the San Francisco Museum of Modern Art. Before working at SFMoMA, Sutcliffe was the Koch Curatorial Fellow at the deCordova Museum and Sculpture Park in Lincoln, Massachusetts. She holds an MA in the history of art from Boston University, where she specialized in the history of photography, and a BA in art history from Wellesley College.
Selected Artists
Camilo Ramirez
Christina Price Washington
Jill Frank
Nancy Floyd
Sarah Christianson
Stephen Milner
Zhao Qian