Date(s) - 05/18/2022 - 06/18/2022
Time(s) - 10:00 am - 4:00 pm
Location
Atlanta Photography Group
Exhibition: May 18 – June 18, 2022
Opening Reception In-Person at the APG Gallery: Thursday, May 19, 2022, 6-8pm
Virtual Juror/Artist Talks: June 2, 2022, 7-9PM – Registration Required
Please register for the Virtual Juror/Artist Talk using the link at the bottom of this page.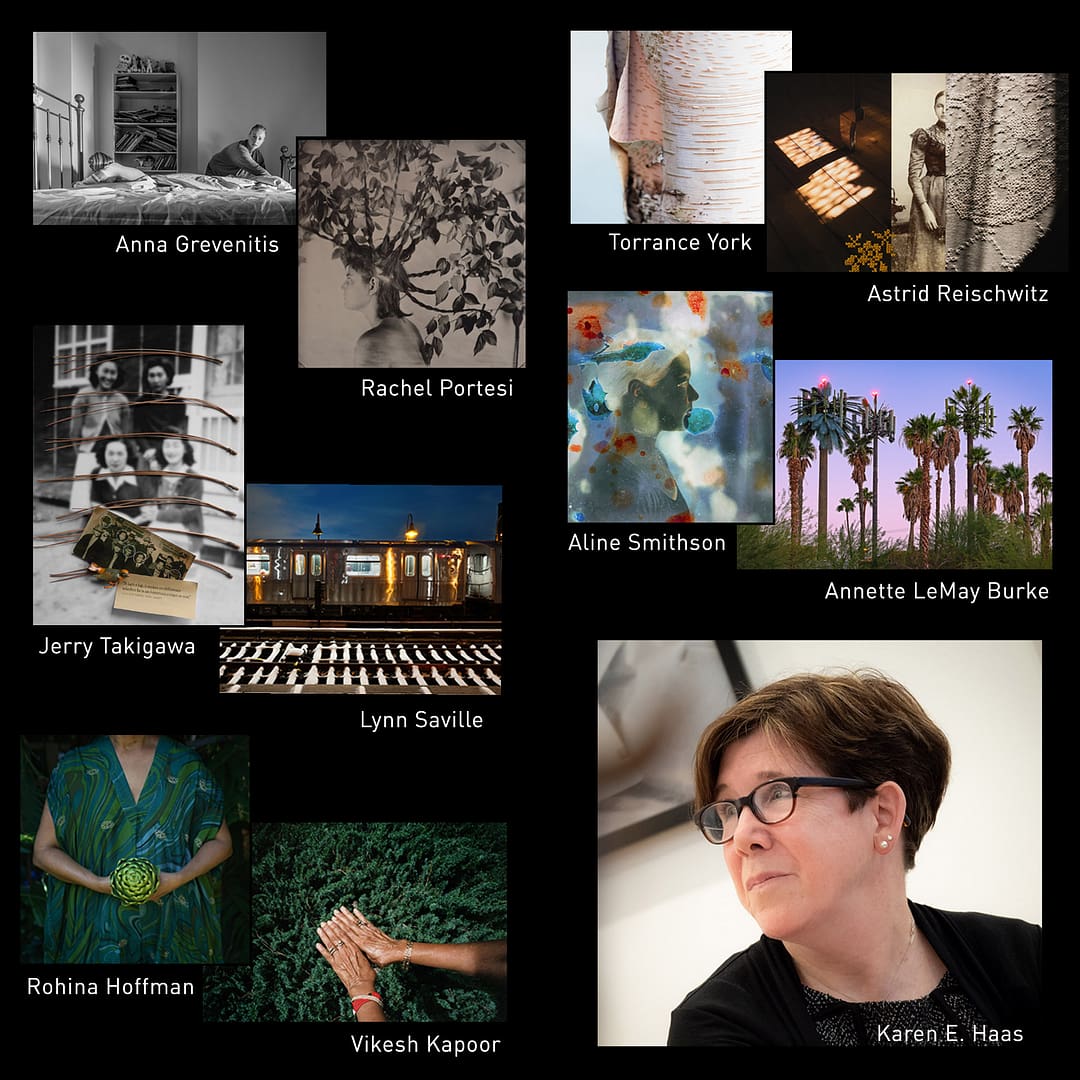 Atlanta Photography Group (APG) is pleased to announce the PORTFOLIO 2022, juried by Karen E. Haas, the Lane Senior Curator of Photographs at the Museum of Fine Arts, Boston, MA. Eight exceptional artists, and two alternates were chosen to represent the best of contemporary photography from an international call for entries. Each artist featured in the exhibition offers a diverging approach to contemporary photography, ranging from the surreal, to the intimate, and encompassing everything from staged narratives to social documentary work.
APG / High Museum Purchase Award
From this exhibition, The High Museum has the opportunity to select work from an artist for their permanent collection. Pending Museum approval, APG will purchase the winning work from the artist for $2500 and donate to the High Museum. Click to see a gallery of previous recipients of the APG / High Museum Purchase Award.
About The High Museum of Art 
The High Museum of Art is home to the most significant photography program in the American Southeast. The Museum began acquiring photographs in the early 1970s, making it one of the earliest American art museums to commit to collecting the medium.  The Museum's collection consists of more than 7,000 works spanning the 1840s to the present. With strengths in American modernist and documentary traditions from the mid-20th century and a robust commitment to contemporary practice, the photography collection features a strong base of pictures related to the American South, which are situated within a global context that is both regionally relevant and internationally significant.
Aline Smithson
Anna Grevenitis
Annette LeMay Burke
Astrid Reischwitz
Jerry Takigawa
Rohina Hoffman
Torrance York
Vikesh Kapoor
Lynn Saville
Rachel Portesi
Aline Smithson
Anna Grevenitis
Annette LeMay Burke
Astrid Reischwitz
Jerry Takigawa
Rohina Hoffman
Torrance York
Vikesh Kapoor
Lynn Saville
Rachel Portesi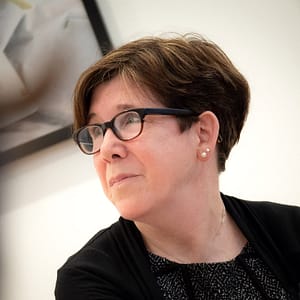 Juror's Bio – Karen E. Haas
Lane Senior Curator of Photographs,
The Museum of Fine Arts, Boston, MA
Karen E. Haas has been the Lane Senior Curator of Photographs at the Museum of Fine Arts, Boston since 2001, where she is responsible for a large collection of photographs by American modernists, Charles Sheeler, Edward Weston, Ansel Adams, and Imogen Cunningham. The Lane Collection numbers more than 6,000 prints and ranges across the entire history of western photography. Before coming to the MFA, she held various curatorial positions in Boston-area museums and private collections, including the Isabella Stewart Gardner Museum, the Boston University Art Gallery, and the Addison Gallery of American Art in Andover. She has a BA in Art History from Connecticut College; an MA in the History of Photography at Boston University; and has taught the history of photography at both Boston University and Boston College. Her MFA activities include exhibitions, such as Make Believe; Ansel Adams in Our Time; (un)expected families; Charles Sheeler from Doylestown to Detroit; Imogen Cunningham: In Focus; Gordon Parks: Back to Fort Scott; Edward Weston: Leaves of Grass; and Bruce Davidson: East 100th Street. She has recently completed a book on the early work of Edward Weston, and her other publications include An Enduring Vision: Photographs from the Lane Collection; Common Wealth: Art by African Americans in the Museum of Fine Arts, Boston; Ansel Adams; and The Photography of Charles Sheeler: American Modernist.
Juror's Statement
As a curator in a large encyclopedic museum I am often actively seeking specific photographs that tick certain boxes—either to acquire something to fill a gap in our collection or to feature in an upcoming exhibition. Freed of that pressure when jurying an open call like this one, I can allow myself to be drawn to pieces that do not necessarily fit those narrow parameters and remind me why it is that I went into this field in the first place. There is a real joy in simply looking and immersing myself in the creative output of artists who share a love for the photographic medium in all its incredible variety – whether in Anna Grevenitis' recording of the beauty and everydayness of domestic routines shared with a daughter with Down's syndrome, or the fragile, uncertain nature of life experienced by photographer Torrance York following a Parkinson's diagnosis. For some of the finalists the work was very much a response to the Covid pandemic we have all just experienced: in the case of Rohina Hoffman, that meant using her camera to capture the gratitude she felt for food and family when the pandemic caused her to reconsider the powerful connections forged while preparing and sharing meals, Lynn Saville, on the other hand, responded to the claustrophobia of her NYC apartment by documenting dreamlike urban views during twilight rides back and forth across the Williamsburg Bridge on the elevated subway.
In fact, families were an important thread that ran through many of this year's submissions; three of the Portfolio 2022 artists explore the immigrant experience by delving into their personal archives for source material to relate stories of, for example, the forced internment of Japanese Americans during WWII (Jerry Takigawa); lessons learned through the hand-stitched fabrics created by generations of women whose families farmed the land in a rural German village (Astrid Reischwitz); and the isolation and dislocation of Indian parents who moved to rural Pennsylvania to make a new life during the 1970s (Vikesh Kapoor). Aline Smithson's focus is on the tangible materiality of portraits of family and friends that speak to her fears for their longevity in a world in which so many now experience photographs only on screens, and Rachel Portesi's Victorian-inspired tintypes use locks of women's hair as sculptural elements meant to commemorate loss and longing and grieve for a not-so-distant past. And, finally, there is Annette LeMay Burke, whose wonderfully off-beat landscapes document the many cell phone towers disguised as trees that can be found all across the American West and stand as palpable reminders of the lengths we are prepared to go to support this technology that has taken over our everyday lives.
I am delighted to have had the opportunity to jury the Atlanta Photo Group's Portfolio 2022 and want to personally thank the many far-flung artists who submitted such impressive photographs this year. This has been a really stimulating experience and, like the portfolio reviews that I often do as well, it has enabled me to "take the temperature" of the wide-ranging work being made in our field today. The task of online jurying comes with its own special set of hurdles, as you can imagine, and the process of judging hundreds of pictures on a computer screen, rather than in person, adds to those challenges. A few familiar "faces" jump out at me each time I do this, but mostly I like to judge an image not knowing whom it's by or where it's come from. As a result, I always discover new work and artists whose careers I want to follow in the future. Thank you so much!
Exhibition: May 18 – June 18, 2022
Opening Reception In-Person at the APG Gallery: Thursday, May 19, 2022, 6-8pm
Virtual Juror/Artist Talks: June 2, 2022, 7-9PM – Registration Required