Date(s) - 05/08/2023 - 06/25/2023
Time(s) - 10:00 am - 4:00 pm
Location
Atlanta Photography Group
Juror: Blue Mitchell,
Founder and Publisher, Diffusion Annual & One Twelve;
Host and Producer, The Diffusion Tapes
The human eye can perceive millions of different colors. Now more than ever color is playing a central role in everyday communication, for cultural expression and social / personal communications.  Color has it's own language and colors are symbolic, carrying meaning to helps us to understand or express ourselves thru our imagery, whether bright, bold colors expressing joy, or dark, subdued tones expressing fragility or somberness. This exhibition highlights  the ways we, as photographers, make meaning in our increasingly "Technicolor" world.
The Language of Color is on view from May 8 – June 8, 2023 in APG's Maloof Gallery, and features prints from the award winners and a video presentation of all images selected for the exhibition.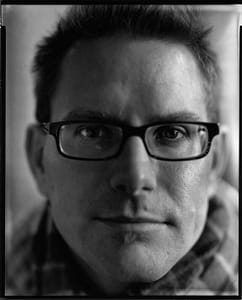 Blue Mitchell
Founder and Publisher, Diffusion Annual & One Twelve
Host and Producer, The Diffusion Tapes
Bio:
Blue Mitchell is an independent publisher, curator, educator, and photographer. Based in Portland, Oregon, he has been involved with many facets of photography in both corporate and fine art environments. After Mitchell received his BFA from Oregon College of Art & Craft in 2005 he founded One Twelve Publishing.
One Twelve Publishing is most notably known for its fine art photographic print annual Diffusion (Est. 2009), which focuses on artfully-crafted photo practices. One Twelve provides an extensive blog with articles, galleries, and special features. Mitchell also hosts and produces a podcast called the Diffusion Tapes where he and his co-host Micahel Kirchoff chat with artists, curators, and writers working in the field of fine art photography.
*Beate Sass
Bryan Galgano
*Chip Standifer
*Chris Anderson
Dale Niles
Dennis Church
Elena Shliachkova
*Frank Fuerst
John Garcia
Isabel Chenoweth
Judi Iranyi
Lawrence E Manning
Leanne Trivett
Lisa Donneson*
Lisa Reisman
Marcos Oscar Lopez
Marla Puziss
Michael Callaghan
Michael Parvin
Nathan Dean*
Patrick Krohn*
Rohina Hoffman*
Sandra Fry
Steve Director*
Susan Pelteson
Wendy Garfinkel*
Exhibition Dates: May 8 – June 24, 2023
Virtual Juror/Artist: May 25, 2023, 7-8:30PM EST
To see award winners and view all exhibition photos, please visit the exhibition's viewing room.