Date(s) - 01/23/2023 - 02/28/2023
Time(s) - 10:00 am - 4:00 pm
Location
Atlanta Photography Group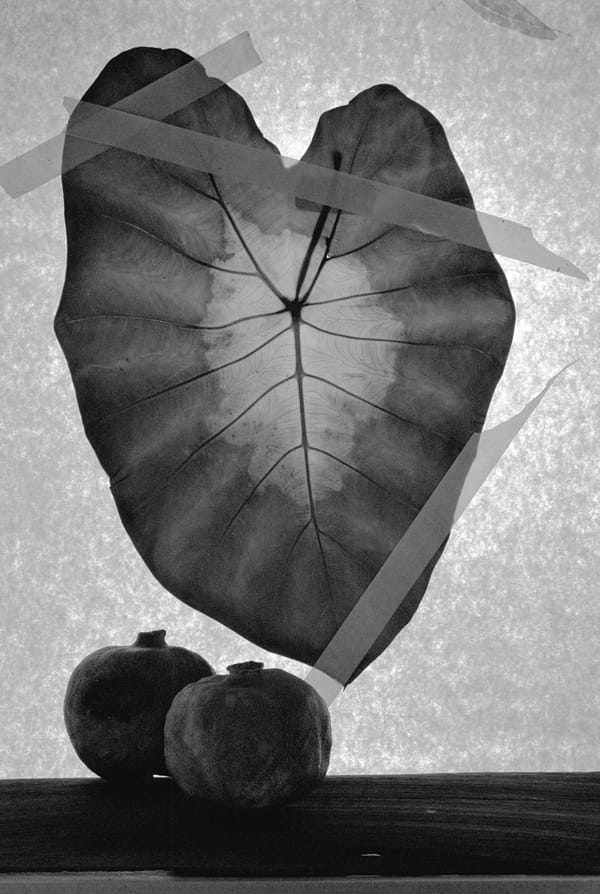 Grand Prize Winner: Chris May – Elephant Ear and Pomegranates
The Maloof Gallery
The Atlanta Photography Group is excited to announce the official launch of The Maloof Gallery, a secondary exhibition space managed by APG.
The Maloof Gallery, named after long-time APG patron's Ted and Gloria Maloof, will support six hybrid (digital and on the wall) exhibitions per year, with award recipients of those exhibitions having their work on view as physical prints, on the wall, in the new gallery space and all of the selected artist's work on view via video installation in the same space.
The Narrative Power of Black & White
with Juror Elizabeth Flinsch,
Independent Curator and Editor of Shots Magazine
Please join us at the Opening Reception for The Narrative Power of Black and White, our first exhibition of the year in The Maloof Gallery. This exhibition features prints from the award winners and a video presentation of all images selected for the exhibition.
The Opening reception begins at 7:00PM on Wednesday, February 15, 2023, right after our Annual Member Meeting. We will have food and beverages, and as always, ample free parking.
We look forward to seeing you!
Elizabeth Flinsch
Independent Curator and Editor of Shots Magazine
Bio:
Elizabeth Flinsch is an artist, curator, and the editor of SHOTS Magazine based in Saint Paul, Minnesota. SHOTS Magazine is an independent print journal of black and white photography founded in 1986. Over the past decade, Elizabeth has also led photography workshops, guided artists in designing and publishing photo books, and otherwise sought ways to revision her own relationship to photography. Elizabeth's own artistic roots in traditional printmaking show up in her affinity for alternative photographic processes. She is deeply committed to her vision for the photography landscape as a more equitable realm for woman identified, queer, and BIPOC artists.
Benny Anov
Bryan Galgano
Chilingo
Chip Standifer
Chris May
Christie Del Vesco
David Clifton Strawn
Dwain Vaughns II
Gwen Julia
Jim Turner
John Garcia
John Bayalis
John Howe
Joshua Tann
Judi Iranyi
Lawrence Baker
Lawrence Manning
Leanne Trivett
Louis Leon
Mark Schermeister
Matthew Laczko
Michael Parvin
Myrtie Cope
Patrick Krohn
Samuel Brown
Sid Davis
Stephanie Hanlon
Susan Pelteson
Sy Richards
Todd Suttles
Exhibition Dates: January 23 – February 28, 2023
Opening Reception: Wednesday February 15, 2023 at 7:00PM
Virtual Curator and Artist's Talks TBA
To see award winners and view all exhibition photos, please visit the exhibition's viewing room.