Date(s) - 01/09/2023 - 02/03/2023
Time(s) - All Day

APG Portfolio Reviews with Crista Dix (IN-PERSON)
The Atlanta Photography Group is thrilled to announce that Crista Dix , Executive Director of The Griffin Museum on Winchester, MA will be our "Curator in Residence",  February 24 – 25 2023!
Ms. Dix will be delivering her curator talk at the opening reception of APG's Choice 2023 on Friday, February 24th, 2023, from 7pm-9pm.
In addition, we will have limited time slots available for 20-minute, in-person, portfolio reviews with Ms. Dix on Friday afternoon, February 24th, 2023 from 3:30-6:30pm and all day on Saturday, February 25, 2023 from 10am-4:30pm.
SPACE IS EXTREMELY LIMITED AND ONCE THE TIME SLOTS АRE FILLED, WE WILL BE SOLD OUT.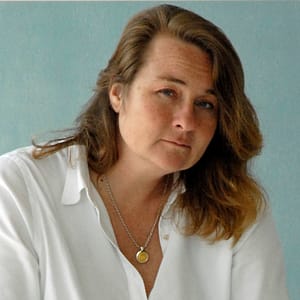 Crista Dix
Executive Director, Griffin Museum of Photography
Boston, MA
Crista Dix is the Executive Director at the Griffin Museum of Photography, assuming that role in January of 2022 after two years as the Associate Director.
Before coming to the Griffin Museum in 2020 she spent fifteen years operating her own photography gallery, wall space creative, closing it in 2020 to make the move to New England and the Griffin. Having a career spanning many paths she has a background rooted in science, business and creative art. This well rounded experience provides a solid background for supporting the Griffin's mission to encourage a broader understanding and appreciation of the visual, emotional and social impact of photographic art.
The Griffin Museum curates over 50 exhibitions a year. As an institution, we are committed to ensuring that our mindset, practice, outreach, programming and our exhibitions set a framework with priorities for building programs and exhibitions that consider diversity, equity, accessibility, and inclusion through our mission that is centered around the photograph.
Crista has written essays about photography, introducing creative artists' work to a broader community. She has been a member of numerous panels and discussions on the craft of photography, juried creative competitions and has participated in major portfolio reviews across the country in cities like Houston, Portland, Los Angeles, Santa Fe and New Orleans.
In-Person Portfolio Reviews with Crista Dix
Date(s) – February 24 & 25, 2023
Location – APG Maloof Gallery
Time(s) – 20 minute time slots
SESSION 1 – Friday, February 24   3:30-6:30PM
SESSION 2 – Saturday, February 25, 2023   10AM-12:55PM
SESSION 3 – Saturday, February 25, 2023   1:30PM-4:30PM
Review Cost – $60 Members/$75 Non-members
Please note: Individual reviews are 20 minutes long, and are LIMITED TO ONE REVIEW PER PERSON.
Time slots will only be assigned after a session's registration closes. While we will do our best to accommodate time slot preferences, we cannot guarantee what time slot you will receive within an individual session.
This is a rolling registration, so as each session fills, it's registration will be closed.
SESSION 1
Friday, February 24, 2023
3:30-6:25PM
SESSION 2
Saturday, February 25, 2023
10AM-12:55PM
SESSION 3
Saturday, February 25, 2023
1:30-4:25PM
ALL PROCEEDS BENEFIT ATLANTA PHOTOGRAPHY GROUP PROGRAM DEVELOPMENT.