Date(s) - 06/24/2023
Time(s) - 10:00 am - 12:00 pm
This meetup is sold out, but you can signup for the waiting list through the link at the bottom of this page.

The Georgia World Congress Center Catacombs:
An Exclusive Access Underground Meetup with Beth Lilly
With beginnings as a major railroad hub, parts of Atlanta, including the Georgia World Congress Center (GWCC) have grown to encompass and incorporate the original train system's structure into an underground realm of urban industrial design. Just under the city's surface, these vast spaces are a surreal layering of urban architecture, monolithic industrial structures, and dramatic lighting. An intertwining of roads, trains, and parking structures, with streetlights that burn in an eternal dusk and giant shafts of light streaming through concrete pillars from the outside world, these underground spaces are now sought after by the film industry for the grand cinematic location shoots of movies like The Hunger Games.
Please join APG and photographer Beth Lilly for a rare opportunity to photograph in the GWCC's underground catacombs. Having photographed at GWCC numerous times, Beth is very familiar with the grounds and will lead the group to a variety of spaces that are particularly well-suited to photography. With APG's exclusive access to the area, photographers will have the opportunity to explore and photograph this unique underground urban landscape.
The GWCC underground is private property and not accessible to photographers without permission. APG has secured access for 10 photographers to join Beth for a two-hour meetup to shoot in the catacombs on Saturday, June 24 from 10am-noon.
One of the advantages of shooting in the catacombs this time of year is that it is a great deal cooler than on the city streets in June. It won't be cold but will certainly offer a little reprieve from shooting in Atlanta's summer heat.
Requirements:
The ability to walk some distance and climb stairs. Though not continual, the total amount of walking over 2 hours will be approximately 3 miles.
Camera of choice, but please keep in mind the amount of walking when choosing your setup.
Tripod – We will be shooting predominantly in low-light conditions. A tripod will be necessary to get sharp images.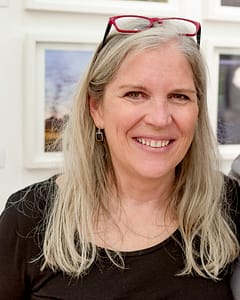 Instructor
Beth Lilly is an artist, curator, teacher and the former executive director for Atlanta Photography Group.   An exhibiting artist for over 30 years, recent exhibitions include Spalding Nix Fine Art, New Mexico Museum of Art, The High Museum of Art, the Zuckerman Museum, Whitespace Gallery, the Atlanta Contemporary Art Center, and MOCA GA. Her work resides in the permanent collections of the High Museum, the New Mexico Museum of Art, The Ogden Museum of Southern Art, MOCA GA, the Metropolitan Atlanta Arts Fund and many private collections.  She has taught photography for both Kennesaw State University, the Art Institute of Atlanta and the High Museum. Her critically acclaimed performance/interactive project "The Oracle @ WiFi" was published by Kehrer Verlag in 2012. Lilly earned a MFA in Photography from Georgia State University and an A.B.J. in Telecommunication Arts from the University of Georgia.
Instructor's Website: bethlilly.com
This meetup is sold out, but you can signup for the waiting list through the link below.
Meetup – The Georgia World Congress Center Catacombs: An Underground Meetup with Beth Lilly
Instructor's Name –  Beth Lilly
Date – June 24, 2023
Time – 10am – Noon
Meetup Fee – $25 Members/$50 Non-members