Date(s) - 01/27/2016
Time(s) - 7:30 pm - 9:30 pm
Christina Price Washington holds a Master of Fine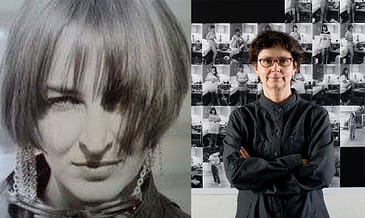 Arts as well as Art History from Georgia State University. Price Washington was a  "Rising Movers & Shakers of the Georgia Arts Scene" (2011) at the Museum of Contemporary Art, Georgia and her work has been featured and reviewed in Burnaway, Photograph, Creative Loafing, and the Atlanta Journal Constitution. In 2014, Price Washington was named an "Artist to Watch" curated by Mary Stanley at Atlanta Celebrates Photography.
Price Washington's work explores the photograph as subject and addresses the mechanics of the medium. Her series in the exhibition, Light in Purse, explore the ways that photography can (re) present a physical (and indexical) relationship to its own medium and space. The series is the result of photo paper placed in my purse (messenger bag) for the duration of one day and then developed.
Nancy Floyd has been an exhibiting artist for thirty years in numerous venues including Solomon Projects, Atlanta, GA; Flux Projects, Atlanta, GA; the Atlanta Contemporary Art Center; White Columns, New York, NY; and the California Museum of Photography, Riverside, CA. Since 2009, her work has been part of the Elizabeth A. Sackler Center for Feminist Art Archive, Brooklyn Museum, Brooklyn, NY.  Floyd has received numerous grants and awards including a 2014 John Gutmann Photography Fellowship Award and a 2014 Society for Photographic Education Future Focus Project Support Grant. Temple University Press published her first book, She's Got a Gun, in 2008.
In her series, Weathering Time, Floyd has been photographing herself since 1982, using a designated camera. Each month is captured on one roll of film. If she fails to take a picture, the film is advanced so a blank image is recorded, creating a visual calendar. The 2,500+ photographs include her body from head to toe, as well as some of her environment, friends and family.