Date(s) - 10/05/2022 - 10/19/2022
Time(s) - 7:00 pm - 9:00 pm
Location
Online - Zoom will be sent day of event to those Registered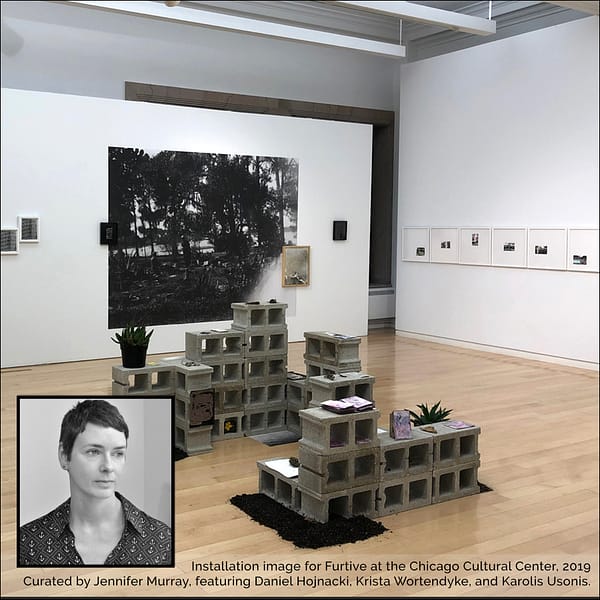 APG is pleased to announce a new Master Class –  Sustaining Your Creative Practice; A Critique-Focused Workshop to Level-Up Your Career with Jennifer Murray, Executive Director of Filter Photo.
Description
This business-focused workshop is an opportunity to refine current photographic projects, discuss project development overtime, as well as discuss best practices for preparing work for exhibition or professional portfolio reviews.  Conversation will be tailored to the group's needs for advancing their projects, defining personal goals, and finding avenues for sharing work. Professional practices for sustaining long-term projects through grants and other career building tools will be emphasized.
This workshop is ideal for makers at any level of practice – career or hobby-based. The focus will be on developing a critical dialog and establishing goals and evaluation skills in addition to editing and sequencing a series of artworks towards the creation of a cohesive body of work. Jennifer will be discussing the gaps in your portfolio and marketing strategies, then discussing how to fill the gaps to level up your work.
Instructor's Bio – Jennifer Murray, Executive Director, Filter Photo, Chicago
Jennifer Murray is an artist, educator, and curator based in Chicago. She is the executive director of Filter Photo, a nonprofit festival, exhibition, and educational space. Her research and professional practice spans photography-based visual projects and curatorial projects. Her visual work utilizes both original images and photographic archives as she examines the cultural relationships and histories of objects. Recent curatorial projects include Furtive at the Chicago Cultural Center.  Murray is a frequent curator, portfolio reviewer, and juror at photography events across the US including Photolucida's Critical Mass, LensCulture, FotoFest, SPE, and Filter Photo.  She received an MFA in photography from Columbia College Chicago.  She teaches at Loyola University Chicago and is an independent artists' consultant.
Sustaining Your Creative Practice: A Critique-Focused Workshop to Level-Up Your Career
Instructor's Name – Jennifer Murray
Date(s) – Wednesdays, October 5, 12, & 19, 2022
Time(s) – 7:00 – 9:00pm
Location – Online on Zoom
Workshop Fee – $250 member / $300 non-member