Date(s) - 06/25/2023
Time(s) - 10:00 am - 4:00 pm
Location
Atlanta Photography Group

Pets Pictured: A Hands-On Portraiture Intensive
As said by John Muir, "Any glimpse into the life of an animal quickens our own and makes it so much the larger and better in every way."  This class will focus on capturing beautiful photographs of pets and glimpses into their world and personalities.   Whether you are looking to level up your pet's social media game or you want to create a beautiful portrait worthy of framing above your fireplace, this workshop will help you create amazing photographs of your pet. We will go over dog tested techniques, cat approved tricks, and even pig endorsed skills to help create beautiful portraits of your pet.
Topics Include
Camera Settings
Lighting
Posing
Background Selection
Editing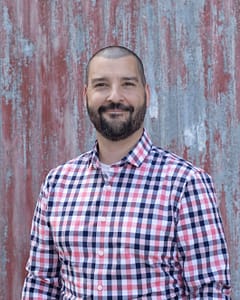 Instructor's Bio
Bryan is an Atlanta based pet photographer who transformed his love of his dogs into a full-time obsession.  After moving to Atlanta from San Francisco, Bryan started photographing his rescue dogs adventures and fell in love with both the city and photography.  Although his photography interests extend beyond pets, with bodies of work focused on nature photography, cityscapes, and street portraiture, capturing the true personalities of furry, feathered, and scaled family members is where he finds true joy
Born and raised in New York, he lived on both coasts, but found his home in Atlanta in 2017. Bryan worked for almost two decades in local government and non-profits, before finding his love of photography.
Web Site: Bryan Galgano
Instagram: @bryangalganophotography
Pets Pictured: A Hands-On Portraiture Intensive
Instructor: Bryan Galgano
Date(s) – Sunday, June 25, 2023
Time(s) – 10:00am-4:00pm
Location – In-Person at the APG Gallery
Workshop Fee – $90 member/$120 non-member
Minimum Enrollment – 4
Maximum Enrollment – 8