As The Atlanta Photography Group's Portfolio 2020 exhibition enters it's final weeks, we would like to share Spotlight Interviews conducted with each of the eight artists chosen to share their work by esteemed juror Sarah Kennel – today our featured artist is Michael Joseph.
Michael Joseph is a street portrait and documentary photographer. Raised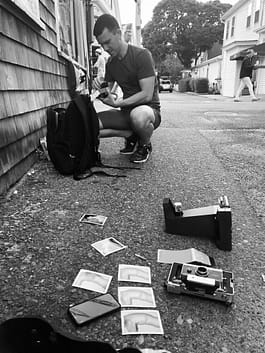 just outside of New York City, his inspirations are drawn from interactions with strangers on city streets and aims to afford his audience the same experience through his photographs. His portraits are made on the street, unplanned and up close to allow the viewer to explore the immediate and unseen.
Michael's project "Lost and Found" has been featured on Vice.com, CNN.com, AllAboutPhoto.com and published in magazines internationally. He has been exhibited nationally, notably at Daniel Cooney Fine Art, (New York, NY), the Aperture Gallery (New York, NY), Project Basho Gallery (Philadelphia, PA) as well as the Rayko Gallery (San Francisco, CA). He has lectured for Amy Arbus at the International Center of Photography (New York, NY) in portraiture classes at the New England School of Photography (Boston, MA) and taught at the Light Factory (Charlotte, NC).
I sat down with Michael to discuss his work, Wild West of the East, and his process:
How would you define your style?
I am very much focused on street-portraiture.  My style is generally up close, raw and direct and hopefully the style chosen for the photographs reflect the overall intention of the project's message.  I have been criticized for excluding the background in my portraits, even though they are made on the street.  My goal is to tell an individual's story and then, through the portfolio, have the portraits talk with each other.  I explore themes of subculture, identity and found family.  I also wish to describe a sense of place (even though it is not seen) through the people that inhabit it.
Tell us a little about your process and how it might set you apart from others? 
My street portrait projects involve submersion into specific communities or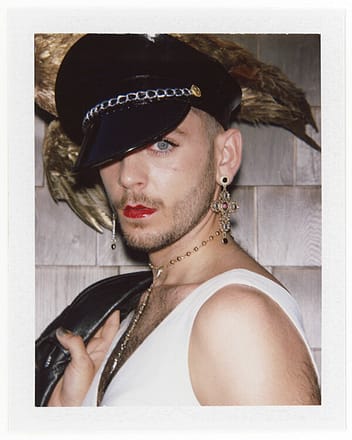 subcultures.  The project always starts with one person and from that person, exploration begins.  I approach strangers, unplanned on the street and collaborate.  I have to make the subject comfortable enough that emotions lying just beneath the skin can come through in the final product. I tend to develop relationships with those I photograph and stay in touch with them over time.  While the work is made very quickly, the full project is made over a longer period of time to capture the breadth of the culture.  As the project evolves, it becomes apparent which avenues I need to explore, what is missing and what I have already accomplished.  In the final phases of the project, I may re-photograph subjects and focus on finding those people that are essential to telling a complete story. My process is highly collaborative.  Whether it be through the actual time on the street shooting, sharing digital images with my subjects at a later date or recording audio stories, I love the interaction.  As a contrast to my digital work, Polaroids as an "instant" medium allows me to share the magic of photography with my subjects. Both the subjects and I watch the portrait reveal itself at the same time as I peel the film apart right in front of them.
What do you feel are the strengths of the photo medium for your work?  What are the challenges?
I think the strength of my work is found in the directness, detail and immediacy.  I think the challenge with that is to describe a place through the people without showing the actual place. The type of camera I am using, the Big Shot Polaroid camera produces very specific looking photographs which I love.  The challenge with this camera is that it is highly inaccurate with framing and variable in result. Essentially, what you see is not what you always get.  The expired film and/or flashcubes can fail. This can result in really exciting moment and accidents, but also great frustration.  Working with Polaroid "pull-and-peel" film slows down the process and forces me to be very selective. One strength of that medium is the editing process. The portraits are essentially finished when they are made.  It is selection of which photographs to include in the final portfolio that is the biggest editing challenge.
What do you hope your work achieves and what аre you most proud of in this body of work?
Provincetown, MA is a town that historically has changed over time.  From an empty space where the Pilgrims first landed, to a Portuguese fishing village, to an artist's colony and now a LGBTQ+ community, there is no doubt that the town will look different in the future. I hope that this work documents the community, as it currently exists.  I am most proud to tell the story of Provincetown through its people, using a medium that is a nod to the past.
If you could tell your viewers one thing, what would you tell them?
I fell that a lot of photographers feel pressured, more now than ever, to produce a lot of work, and quickly. This may be because of social medial platforms, etc. I feel that rather working against time, we should use time to our benefit.  I would want my viewers to know that my work as a portfolio, whether in the middle of the project or not, was meant to evolve over time.
Learn more about Michael Joseph and check out Portfolio 2020
by Donna Garcia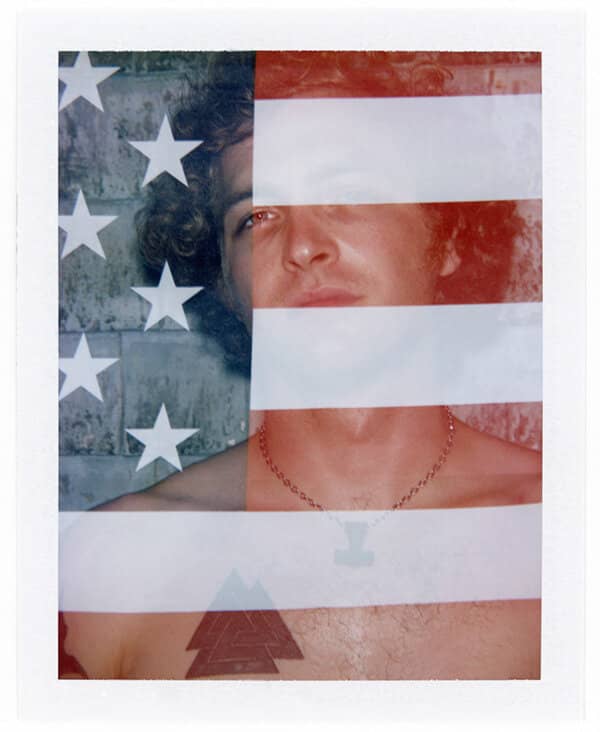 Graham – 2019 ©Michael Joseph