As The Atlanta Photography Group's Portfolio 2020 exhibition enters it's final weeks, we would like to share Spotlight Interviews conducted with each of the eight artists chosen to share their work by esteemed juror Sarah Kennel – today we are featuring Beate Sass.
Beate Sass is a writer and self-taught photographer whose fascination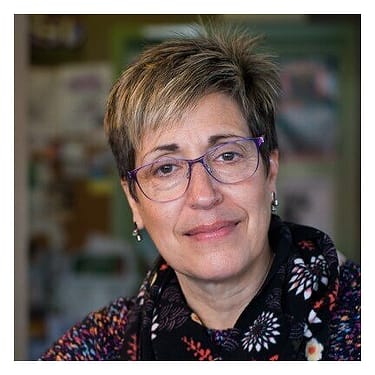 with people and story telling have been shaped by her childhood experiences traveling and living abroad, and as a mother and advocate of a daughter who experiences disability. Beate utilizes the powerful and visual aspect of photography in combination with the written word, to highlight and amplify the voices of those who are often overlooked.
Beate's work has been featured in solo and joint exhibitions in the Southeast region including The Museum of Contemporary Art of Georgia and the Southeast Museum of Photography, in Deltona Florida. Her portfolios have been published in Lenswork, Oxford America, and South x Southeast Photomagazine. Beate has found creative solutions for elevating the impact of her work and making it accessible to broad and diverse audiences. In 2016, her project, Real Stories, Real People, was printed in a tabloid format and distributed to Georgia Legislators and local libraries. In 2017, a large-scale installation of her I am Decatur portraits and accompanying stories, were displayed on the downtown bandstand, in the City of Decatur.
Beate most recent work is a project in her hometown of Decatur, Georgia about the former United Methodist Children's Home, entitled, The Children's Home, a place that cared for traumatized children from the time after the civil war until the campus closed in 2017.
I sat down with Beate to discuss her work and her process:
How would you define your style?
I would describe my photographic style as being formal and rooted in a strong sense of structure and design. It is difficult to articulate my style because the way I create pictures does not happen on a conscious level. Rather, my pictures reflect how I process and organize what I see in my world.
How does the idea of creating a full body of work influence the outcome and do you usually work with a project already in mind?  
I am project-oriented because I have a strong preference for delving deeply into my subject matter and taking the time to explore all the various angles from which a story can be told. The idea for a project typically evolves out of personal interest and often takes place within the community I live in. I believe that if I am passionate about the body of work I am creating that the images I capture and the project as a whole will be infused with that energy and heart.
What do you hope your work achieves and what аre you most proud of in this body of work?
Ultimately, what I hope my work achieves is to bring attention to a cause and to create change. I hope people's curiosity will be piqued by what they see and that they will be moved to learn more or be inspired to create and express themselves in their unique way. In this body of work, The Children's Home, I feel honored to have gained the trust of the participants who shared their personal stories and who allowed me to photograph them. Their stories amplified the importance of the spaces I photographed and allowed me to experience those spaces in a more intimate and personal way. I am most proud of this collaboration.
Do you work in other modes of expression?
Photography is my primary mode of expression although over the past year I have been dabbling in film. I enrolled in a film class at the Emory University Fox Center for Humanistic Inquiry last year and created my first short film. I signed up for another class this year but it was suspended because of the pandemic. Nevertheless, I was inspired to create a short video for this Portfolio show because I felt that the ten images selected represented a small part of my project and I wished to provide the viewer with some context for the images. Although I love working in the photographic medium, as a storyteller I have felt confined. Filmmaking allows me to combine still images with video footage, music, and text, and is a rich platform for storytelling. I also enjoy writing. (See link below)
If you could tell your viewers one thing, what would you tell them?
If I could tell my viewers one thing it would be to take the time to be present in life and to view the world closely and with intention. Our lives are so hectic that it is easy to dismiss the beauty that surrounds us in our everyday lives.
Learn more about and view her work > Beate Sass and check out Portfolio 2020
by: Donna Garcia