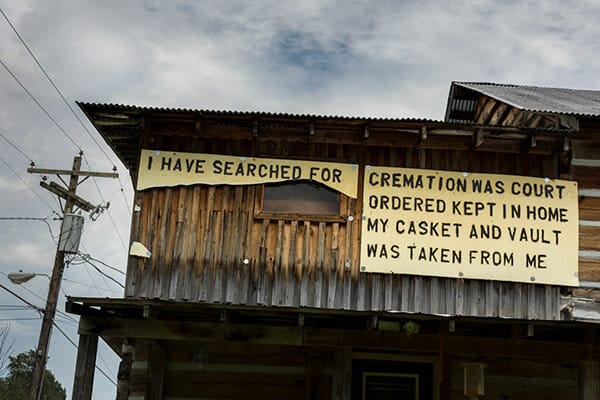 As The Atlanta Photography Group's Portfolio 2020 exhibition enters it's final weeks, we would like to share Spotlight Interviews conducted with each of the eight artists chosen to share their work by esteemed juror Sarah Kennel – today we would like to feature Mark Caceres.
Mark Cáceres was born in Buenos Aires, Argentina before settling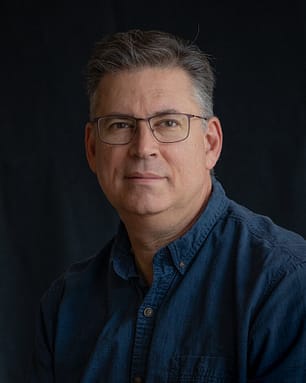 in the United States at an early age. His interest in photography began while pursuing his degree in anthropology at Emory University. His studies and his experience as a migrant have shaped his fascination with the wide range of cultures both in the U.S. and abroad. His photography poses questions about identity and belief systems, and challenges viewers to find connections with what may initially seem unfamiliar or mysterious.
His work has been exhibited throughout the United States and has appeared in Oxford American, Huffpost, Lenscratch, Reading the Pictures, and South X Southeast Photo Magazine. He is represented by Spalding Nix Fine Art in Atlanta. Mark resides in Atlanta, Georgia, USA with his wife and daughter.
I sat down with Mark to discuss his work, I Have Searched For, and his process:
How would you define your style? 
My style varies with the needs of the project. In this body of work my style combines portraiture, still life compositions, and the use of reflections to depict scenes occurring on different planes in a single image. Often secondary elements are critical in conveying content.
Tell us a little about your process and how it might set you apart from others? 
I try to go out with my camera with as few preconceptions as possible and shoot without overthinking. My subconscious reacts to certain triggers, which may be light phenomena, interesting juxtapositions, or scenes, which evoke a strong emotion. Shooting is primarily a right brain activity; the left-brain editing process done in front of the computer monitor later gives structure to the puzzle pieces created earlier while shooting.
How does the idea of creating a full body of work influence the outcome and do you usually work with a project already in mind?  
I work with a project in mind at least half of the time. The project can be quite broad and will often change in scope and direction as the work progresses. In the case of "I Have Searched For," the project was fairly specific since it is based on a nonfiction short story about events, which occurred in a small town in Alabama. My challenge was to create a visual companion to the written story, which didn't follow a traditional photojournalistic approach. I was more interested in creating a dreamlike, impressionistic series, which hinted at the actual events, but more importantly, conveyed the atmosphere of the town and the violence bubbling under the surface.
What do you hope your work achieves and what аre you most proud of in this body of work? 
I hope the work challenges the viewer to recognize and then reconcile the complexities and contradictions presented in the images. I am most proud of the way I was able to combine my images with an existing written narrative made by a friend of mine.
Who inspires you? 
My wife and daughter, the ordinary people I meet every day who share their stories with me.
If you could tell your viewers one thing, what would you tell them? 
The inherent mystery of a photograph is a large part of its power to elicit a response from the viewer. Questions about how a photo was made are less important than understanding why a particular sequence of images was chosen to be presented in a body of work.
By Donna Garcia
Learn more about Mark Caceres and check out Portfolio 2020 .