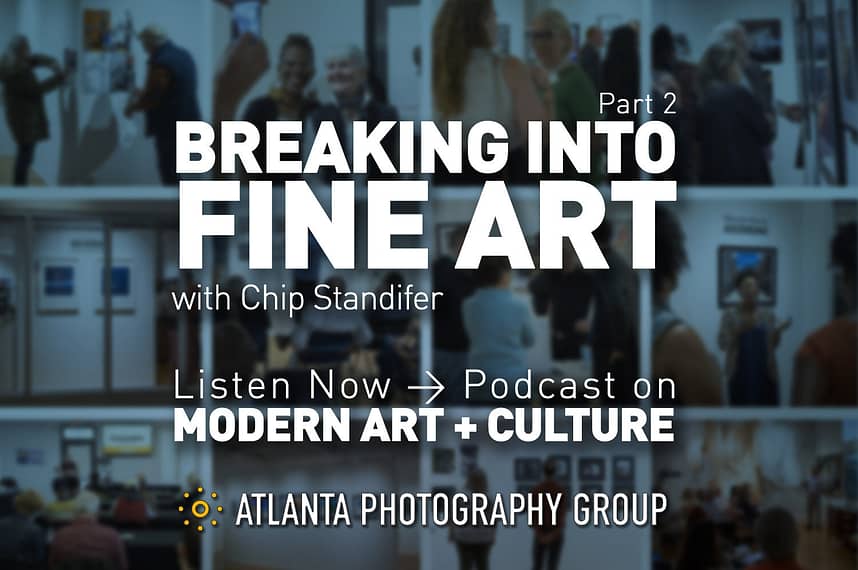 The podcast interview with APG Board Chairman, Chip Standifer, "Breaking Into Fine Art, Part 2", with Donna Garcia & Darnell Wilburn of Modern Art & Culture is now live.
Chip spoke with the team at MA+C a few weeks ago and opened up about his works and leadership role in APG as well as continue the conversation with us that Judith Pishnery started, about navigating the fine art world. Chip gives great advice for up and coming and mid-level photographers trying to find their footing in a system that may be a bit antiquated but nevertheless is still the standard.
Hope you enjoy.
PS – there are several great interviews with other APG artists including in the series.
---
Listen on Spotify (the link below) or your favorite podcast site