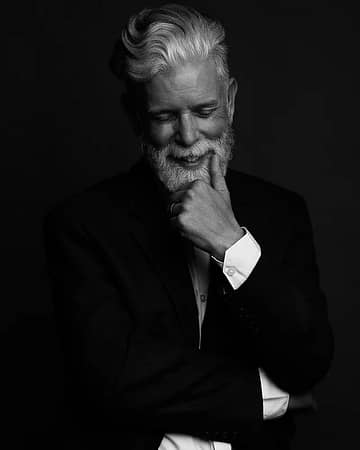 The APG Board of Directors аre excited to announce that after over 30 years of operation, the board has voted to expand APG's executive team. Instead of a single Executive Director, APG will now have both, an Artistic Director and an Executive Director.
Our current Executive Director, Donna Garcia (She/Her), will be stepping into the new role of Artistic Director and we аre thrilled to welcome David Clifton-Strawn (He/Him) to our team as, Executive Director.
Garcia has been instrumental to APG's artistic growth over the last two years, recruiting exciting new artists, jurors and creating stronger exhibitions. During her tenure, APG has grown immensely, which is reflected in our new gallery space, and annual revenue growth. She will continue to focus on artistic expansion, curating and regional/national partnerships in her new role.
The Board has selected David Clifton-Strawn as APG's Executive Director. In this role David will spearhead day-to-day gallery / business operations, marketing, project management, finance and media. He will also oversee the direction of programming, APG's virtual space and exhibitions in terms of logistics and operations. He will also be the point person for APG's community outreach, local partnerships and APG's Eyes on Atlanta: Windows into our Community initiative.
 Nicole LeCorgne (She/Her) will continue in her role as Programs Director, bringing exciting new programming, project reviews and other events to the APG member base. Going into her second year at APG, Nicole has successfully created dynamic programming such as Book Arts for Photographers (The Handmade Book), Knowing Your Value as an Artist, Tintype Weekend, Web Design for Photographers and our highly reviewed Into the Studio summer sessions.
Yusheng Liu (He/Him) will be leaving as Artistic Operations Manger in June to attend Graduate School in Australia, and we аre excited to welcome Jee Su Kim (She/Her) to that role starting June 12, 2023. Jee Su will assume gallery management and director support responsibilities, as well as, assisting with curation.
Together, this team will continue to foster relationships and develop strong artistic programming and exhibition opportunities for our members and the surrounding community.
We аre excited by our growth and hope you will stop by the gallery, attend an upcoming opening reception, or participate in a workshop in the near future to meet our team!
Chip Standifer
Chairman of the Board of Directors