Date(s) - 08/21/2023 - 09/16/2023
Time(s) - 10:00 am - 4:00 pm
Location
Atlanta Photography Group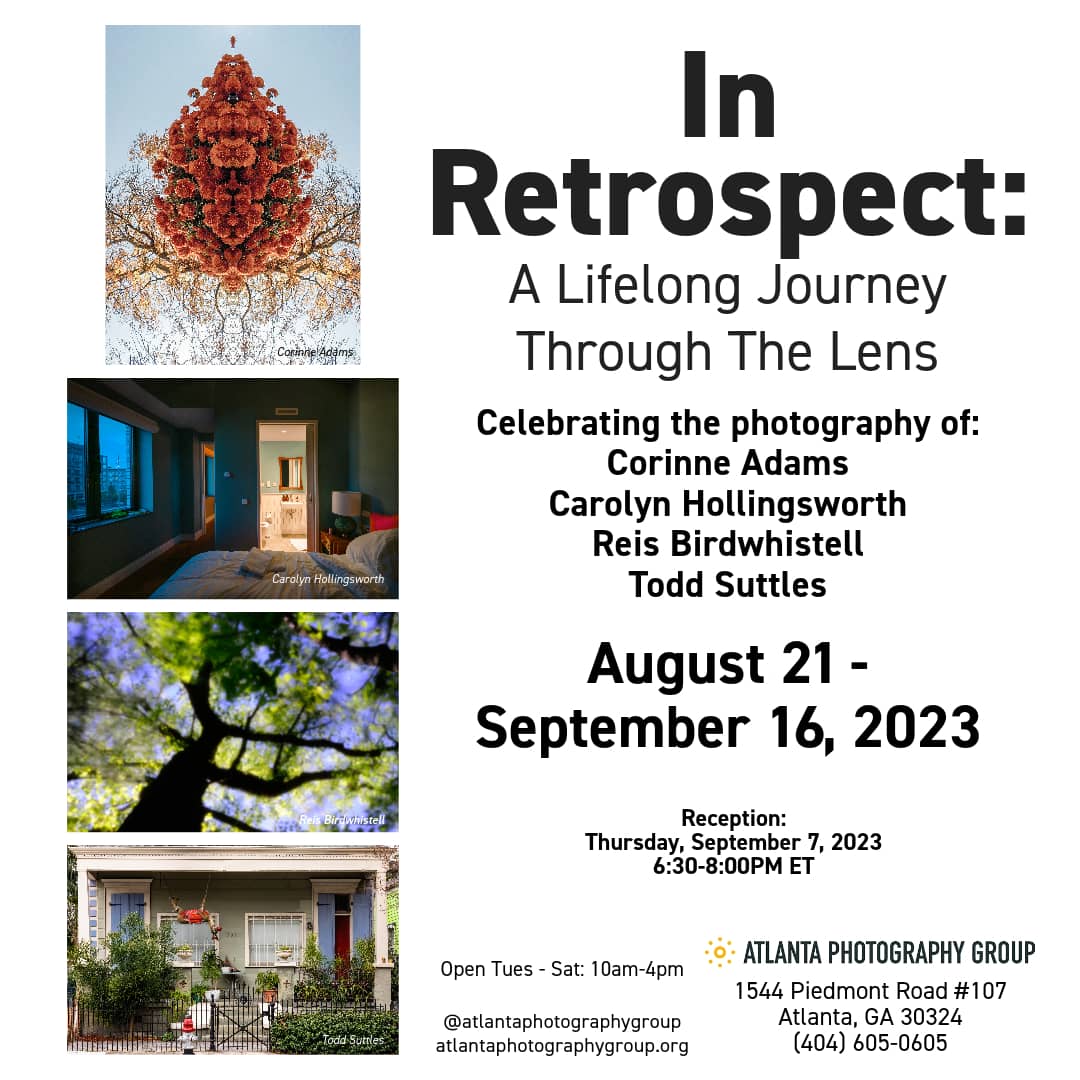 The Atlanta Photography Group is proud to present a special exhibition, In Retrospect: A Lifelong Journey Through the Lens. A celebration of the artistry of Corinne Adams, Carolyn Hollingsworth, Reis Birdwhistell and Todd Suttles. This exhibition is a tribute to the remarkable journey of four of our esteemed members who have dedicated their lives to the art of photography. These photographers have not only captured the world around them but have also woven their personal narratives into the fabric of the images they've created. This exhibit is a testament to the power of photography to transcend time, freeze moments, and tell stories that resonate across generations. We invite you to join us in honoring these artists whose work has enriched our community.
Please join us for a reception at the gallery on Thursday, September 7, 2023, 6:30-8:00pm ET. The artists will be in attendance.
To see award winners and view all exhibition photos, please visit the exhibition's viewing room.