Date(s) - 08/01/2021 - 08/30/2021
Time(s) - 6:00 pm - 11:59 pm
Location
Atlanta Photography Group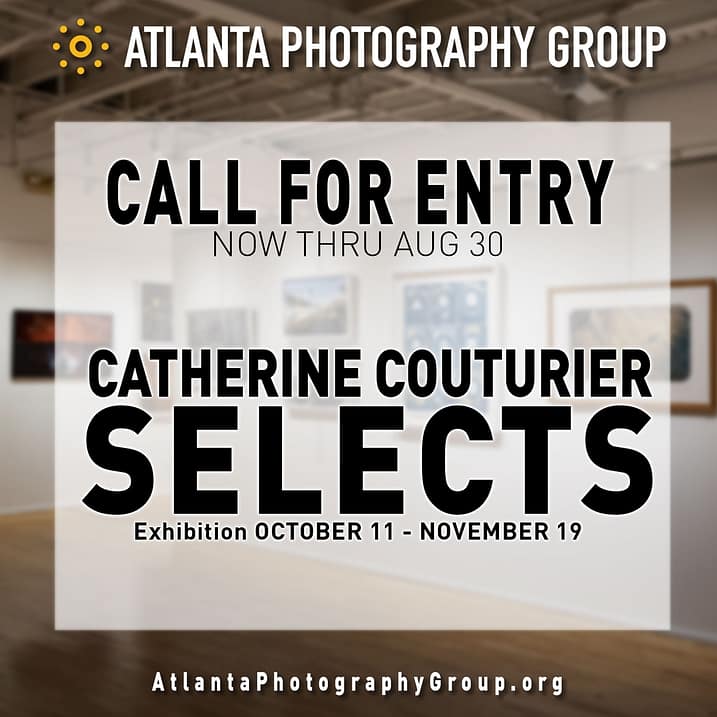 Entries open August 1, 2021 thru August 30, 2021
Atlanta Photography Group (APG) is now taking entries for Catherine Couturier Selects, APG's feature exhibition for Atlanta Celebrates Photography (ACP), the month-long, citywide photography festival. Catherine Couturier, owner and director of the Catherine Couturier Gallery in Houston, Texas, will jury the exhibition.
This exhibition will be featured in Atlanta Celebrates Photography (ACP) Festival Guide.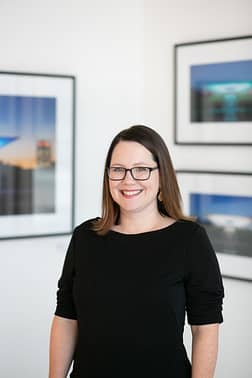 Juror – Catherine Couturier:
Catherine Couturier is the owner and director of Catherine Couturier Gallery. Upon its inception, the gallery quickly evolved into the premier photography gallery in Houston and sits at the center of Gallery Row. Couturier reviews portfolios for organizations and festivals such as Photo Nola, Texas Photographic Society, and FotoFest, is a juror for Critical Mass, serves on the advisory council of Houston Center for Photography, and give lectures to artists and collectors alike on a myriad of subjects related to the field of fine art photography. The gallery has been a member of AIPAD (Association of Photography Art Dealers) since 1998, the most prestigious institute of its kind in the world. Catherine Couturier Gallery specializes in classic 20th century photography and contemporary work of the highest quality and also sells a wide range of rare and vintage books and publications by many of today's best-known contemporary artists. The Catherine Couturier Gallery is committed to excellence with a dedication to the medium in all its forms, with the goal to showcase the best fine art photography available.
Entry Information
Open to APG members – Join or Renew Now!
Early Entry: Aug 01 – Aug 09 (enter early and include a BONUS image)
– 3 works: $35, 5 works: $48, 7 works: $60, 9 works: $75
Regular Entry: Aug 10 – Aug 16
– 2 works: $35, 4 works: $48, 6 works: $60, 8 works: $75
Late Entry: Aug 17 – Aug 30
– 2 works: $40, 4 works: $54, 6 works: $67, 8 works: $83
Notifications of Selections: On or about September 10
Deadline to deliver photographs to APG: September 30
Exhibition Dates: October 13 – Nov 19, 2021
Opening EVENT – TBD
To enter this Call for Entry, you must be a current APG member. Join or Renew Now!
All entries must be completed ONLINE
Online Registration & Payment
Upload Files to the Dropbox link found in the payment confirmation.

Do NOT email any image files

If selected, you are responsible for following the selected image information on presentation and delivery, which will be sent to all selected artists.
Prepare Text File and Images
Juror Catherine Couturier will be selecting the images from all entries.
Export/Save images as .jpg. Resize to 2100 pixels on the longest side.  Imaging Sizing Information
Rename files — with YOUR NAME and the IMAGE TITLE exactly as you wish it to appear (Example: JanePhotographer_MyGreatPhoto.jpg).
Create a WORD doc or PDF text file with your: Personal Info(name, email, phone, website/social media), Artist Statement (500 words max), Bio (250 words max), and Image list (in this order: Title, Year piece was created , Print/Image Size (H x W), estimated Framed Size (H x W) Medium (archival pigment print, inkjet print, silver gelatin, cyanotype, etc). NOTE: do NOT send. pages files.
Once you have paid the entry fee you will receive a confirmation email with the a form that will allow you to upload your work.
After you successfully upload your files, you will receive a confirmation email.
All payment & entries must be completed ONLINE