Date(s) - 12/17/2021 - 01/17/2022
Time(s) - 6:00 pm - 11:59 pm
Location
Atlanta Photography Group

Entries open December 17, 2021 thru January 17, 2022
Atlanta Photography Group (APG) is now accepting entries for Member's Choice 2022.  The 2022 exhibition will be guest curated by Paula Tognarelli.  This is a Members Only Event, so if you are not a member or a past member, please become a member when you are purchasing this entry.
This curated exhibition is open to all current members of APG. Our guest curator will choose 1-2 images from each member entry.
Register below, between December 17, 2021 – January 17, 2022 @ 11pm ET. You will be notified of the selections by January 22, 2022.
You will need to deliver your framed, presentation ready photographs by February 5, 2022. This is your chance to show a personal favorite, maybe you have a wonderful image that just doesn't fit in with a series – It's your CHOICE!
Your entry fee helps to support our non-profit arts institution dedicated to photography & photographic education. Fees raised through all entry calls goes toward supporting APG's programs.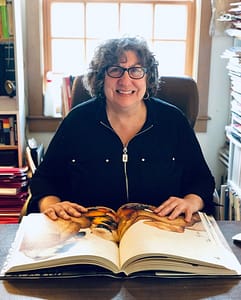 Guest Curator – Paula Tognarelli, Executive Director and Curator
Griffin Museum of Photography, Winchester, MA:
Paula Tognarelli is the Executive Director and Curator of the Griffin Museum of Photography. The Griffin Museum of Photography located in Winchester outside Boston, Massachusetts, is a nonprofit photography museum whose mission is to promote an appreciation of photographic art and a broader understanding of its visual, emotional and social impact. The museum houses 4 galleries and maintains 2 satellite gallery spaces and several virtual on-line galleries as well. The museum has been in operation for close to 30 years. Ms. Tognarelli has held positions at the museum since 2002. She is retiring at the end of 2021.
Ms. Tognarelli is responsible for producing over 54 exhibitions a year at the Griffin and its surrounding satellite spaces. She holds an M.S. in Arts Administration from Boston University, BA from Regis College, is a graduate of the New England School of Photography and a candidate for her Masters in Education at Lesley University. Prior to her career as an arts administrator she spent 25 years in the printing industry. She was named one of 12 women in the United States that contributed to moving the industry from an analog workflow to a completely digital process.
She has juried and curated exhibitions internationally, has been a regular participant in national and local portfolio reviews, has been a panelist and featured speaker at photography events and conferences including MacWorld. She has been a panelist for the Massachusetts Cultural Council's Photography Fellowships and is a nominator for the Prix Pictet in Geneva, Switzerland, a nominator for the Heinz Prize in Pennsylvania, the Robert Gardner Fellowship at Harvard University, St. Botolph Club Foundation, MOPA Triennial, and the Rappaport Prize in Massachusetts. She is a past member of the Xerox Technical Advisory Board, Rotary International, Winchester Multicultural Network and is currently a board member of the Arthur Griffin Foundation.
Entry Information
Open to APG members – Join or Renew Now!
Early Entry:        Dec 17-31, 2021 – 6 works: $25
Regular Entry:   Jan 1-17, 2022    – 6 works: $30
Call for Entry Dates: December 17, 2021 – January 17, 2022 @ 11:00pm ET.
Notice of Selections: January 22, 2022
Deliver work to Gallery: On or before February 5, 2022. Specifics will be in the selection email.
Exhibition Dates: February 9, 2022 – March 12, 2022
All Day Opening: Thursday, February 10, 2022, 11am – 3pm – APG Gallery
Virtual Curator / Artist Talk for CHOICE 2022:  February 10,  7:00-8:30pm  (Zoom invite to be emailed)
To enter this Call for Entry, you must be a current APG member. Join or Renew Now!
All entries must be completed ONLINE
Online Registration & Payment
Upload Files to the Dropbox link found in the payment confirmation.
Do NOT email any image files.
If selected, you are responsible for following the selected image information on presentation and delivery, which will be sent to all selected artists.
Prepare Text File and Images
Juror Paula Tognarelli will be selecting the images from all entries.
Export/Save images as .jpg. Resize to 2100 pixels on the longest side.  Imaging Sizing Information
Rename files — with YOUR NAME and the IMAGE TITLE exactly as you wish it to appear (Example: JanePhotographer_MyGreatPhoto.jpg).
Create a WORD document or PDF with your: Personal Info(name, email, phone, website/social media), Artist Statement (500 words max), Bio (250 words max), and Image list (in this order: Title, Year piece was created , Print/Image Size (H x W), estimated Framed Size (H x W) Medium (archival pigment print, inkjet print, silver gelatin, cyanotype, etc). NOTE: DO NOT send PAGES files.
Once you have paid the entry fee you will receive a confirmation email with the a form that will allow you to upload your work.
After you successfully upload your files, you will receive a confirmation email.
All payment & entries must be completed ONLINE.
APG offers need-based Scholarships for all of our exhibitions that will reduce the submission entry fee. Don't let a lack of funds prevent you from sharing your vision with the world. Be a part of the photography community and show your work today: Complete this simple form.