Date(s) - 01/21/2022 - 02/21/2022
Time(s) - 6:00 am - 11:00 am
Location
Atlanta Photography Group

The Atlanta Photography Group (APG) is now accepting entries of photographic-based images in honor of the upcoming exhibition at the High Museum of Art of André Kertész's work on Carte Postale. https://high.org/exhibition/andre-kertesz-postcards-from-paris/
This CFE asks artists to submit work focused on creating new ways of seeing their surroundings. Images may cross photographic practices and may include fine art, avant-garde, photojournalism, documentary work and more. What would your photographic postcard consist of and where would it come from in this moment – home, a road trip, your studio or maybe a place within your imagination or memory? Like Kertész's images, we want to see not only what is around you in a physical, or literal form, but also how you interpret what you see in a very personal and intimate way and how it speaks to you.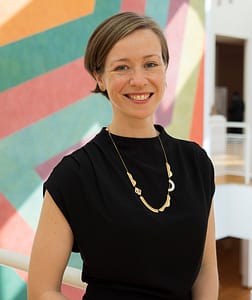 Juror's Bio – Maria Kelly, Assistant Curator of Photography, High Museum of Art, Atlanta
Maria L. Kelly is the Assistant Curator of Photography at the High Museum of Art in Atlanta. During her time at the High, Maria has helped organize more than twenty photography installations, including exhibitions featuring the work of Helen Levitt, Abelardo Morell, Sheila Pree Bright, Paula Chamlee, Sarah Hobbs, Wynn Bullock, Gordon Parks and Thomas Struth, among others. She is the venue curator for André Kertész: Postcards from Paris at the High, and she recently co-curated an exhibition on women photographers throughout history, titled Underexposed: Women Photographers from the Collection (2021). Other recent projects include her master's thesis at Columbia University, The Unfixed Landscape: Meghann Riepenhoff & Matthew Brandt (2018), which considered experimental bodies of work by both artists within the context of the history of photography and the Land Art movement, and an exhibition, What Is Near: Reflections on Home (2016), that featured the work of five southern women photographers exploring the notions of home and memory.
Maria holds an M.A. from Columbia University and a B.A. from the University of Georgia, both in art history. Previously, she worked at the Brooklyn Museum and The Sir Elton John Photography Collection and has held internships at The Museum of Modern Art, the Solomon R. Guggenheim Museum, and the Georgia Museum of Art.
ENTRY INFORMATION
Submission Dates: January 21 – February 21, 2022
Early Entry: Jan 21- Jan 31, 2022,
– 3 works: $30 or 6 works: $45
Regular Entry: Feb 1 – 10, 2022,
– 3 works: $35 or 6 works: $50
 Late Entry: Feb 10 – Feb 21, 2022,
– 3 works: $40 or 6 works: $55
* Selected work can be up to 36" on the longest side framed for the exhibition.
Notification: February 26, 2022
Delivery of Work: February 26 – March 11, 2022
Exhibition: March 15 – April 16, 2022
Virtual Artist / Juror Talk and Exhibition "Sneak Peek" with Discussion: TBD
Open to APG members – Join or Renew Now!
FILE PREPARATION
Juror Maria L. Kelly will be selecting the images from all entries.
Export images as .jpg. Resize to 2100 px on the longest side.
Rename files to the titles of each work exactly as you wish it to appear (example: My Great Photo.jpg) Your name will be automatically prepended to the file upon upload.
Create a text file with your Personal Info (name, email, phone, website/social media), Artist Statement (500 words max), Bio (250 words max), and Image list (in this order: Title, Year piece was created, Print/Image Size (H x W), estimated Framed Size (H x W) Medium (archival pigment print, inkjet print, silver gelatin, cyanotype, etc.), and save this file as a Word doc or PDF.
Once you have paid the Entry Fee, you will receive an email with a link to upload your files
In order to submit your work you must be a current APG member. Join or Renew Now!
All entries must be completed ONLINE. Do NOT email any image files
Complete Online Registration & Payment
Upload Files to the Dropbox link found in the payment confirmation.
Once you get this link, you must be logged into the website in order to successfully upload your work.
If you have any questions or need assistance, please contact – gallery@AtlantaPhotographyGroup.org