Date(s) - 07/09/2021 - 08/12/2021
Time(s) - 6:00 pm - 11:59 pm

Entries open July 9, 2021 thru August 12, 2021
Atlanta Photography Group (APG) invites photographers world-wide to enter images using any photographic process for our upcoming juried exhibition "You Are Here" for exhibition at SlowExposures 2021.
This exhibition is themed around a sense of searching and the images should reflect the idea of "place" throughout the rural American South. The exhibition will be on-site in Zebulon, GA in a historical building that formally housed the town's first newspaper. This is a four-day event that hosts photographic art collectors, artists and visitors worldwide.
Our esteemed Juror is Brian Piper, PhD. He is the Assistant Curator of Photography at the New Orleans Museum of Art (NOMA).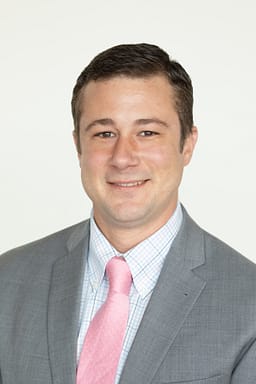 Juror – Brian Piper:
Brian Piper is the Andrew W. Mellon Foundation Assistant Curator for Photography at the New Orleans Museum of Art (NOMA). He holds a PhD in American Studies from the College of William & Mary (2016), supported by dissertation fellowships from the Smithsonian Institution and Schomburg Center for Research in Black Culture. At NOMA, his curatorial credits include the contemporary exhibition "Changing Course: Reflections on New Orleans Histories," "Lee Friedlander in Louisiana," and "You Are Here: A Brief History of Photography and Place." He is currently developing an exhibition about the work of African American studio photographers during the Long Civil Rights Movement.

About SlowExposures:
Since 2003, fine art photographers and photography lovers from across the United States gather in Pike County, Georgia, during September for SlowExposures. It's the annual Fine Art Photography event that celebrates the rural American South—in the rural South. Although Pike County is only an hour from Atlanta's Hartsfield Jackson International Airport, visitors encounter a rolling, verdant landscape. To add context to the images, the work is displayed in late nineteenth-century buildings on the National Register of Historic Places. This "sense of place" makes for an experience filled with shared, serendipitous moments where the energy is infectious and the conversations, thought-provoking.
Entry Criteria
Must be an APG member to enter. Join or renew now
The entry must be a body of work consisting of 6 or more similar images
Print (paper) size will not exceed 22 inches on the longest side and must have at least a one-inch margin around the entire image for installation.
This is a frameless exhibition due to the age of the building and other factors
Timetable: (dates are tentative and subject to change)
Accepting Entries:  July 9 – August 12
Judging begins: August 15, 2021
Photographic Artist Notification: approx. August 21, 2021
Purchase Entry Fee
Early Entry: July 9 – 17, 2021 [2 extra images]
$30 for 10 images
Regular Entry: July 18 – 30, 2021
$36 for 8 images
Late Entry: August 1 – 12, 2021
$40 for 8 images
Student Entry: July 9 – August 12, 2021
$25 for 8 images
NOTE FOR STUDENTS:  Must be an APG member and include Student ID & Current Class Schedule, to be eligible
Prepare Text File and Images
Entries not meeting the following criteria will be disqualified.
Jpeg files only. No borders. No watermarks or names on the image.
Entries of either 10 or 8 images depending on which you choose.

The exhibition will include up to 6 images from each of the selected artists, no matter how many are entered.

Size to 2100 px on the longest side. Larger files will be disqualified.
Individual files only, do not upload a folder or zip folder.
How to resize digital image files
Rename files to the title of the work exactly as you wish it to appear (Example: My Great Photo.jpg). Your name will be automatically prepended (added) to each file upon upload.

File names should be letters and numbers only, please only use _ or – as symbols, do not use any other symbols in file names.

Create a text file with your – Word doc or PDF only :

Personal Info (name, email, phone, website/social media),
Artist Statement (500 words max description about the work that you are sending),
Bio (250 words max), and
Image list (in this order: Title, Year piece was created , Print/Image Size (H x W), estimated Framed Size (H x W) Medium (archival pigment print, inkjet print, silver gelatin, cyanotype, etc),
Save this file as a Word doc (.doc or .docx) or PDF, – .pages files are not accepted.

After you have paid the entry fee you will receive an automatic confirmation email that will have the upload link for your files.
If you have any questions or need assistance, please contact APG gallery@AtlantaPhotographyGroup.org
Upload Text File and Images
Upload link in payment confirmation email.
Be sure you have completed the entry form/payment (see above) and are a current APG member.
You will receive a payment confirmation email and an email
with THE LINK TO UPLOAD YOUR FILES.
Read info above for file size, naming and other important information.
Entries are accepted and processed ONLINE only. We do not accept email, mail or paper entries.