Date(s) - 02/06/2019
Time(s) - 7:00 pm - 9:00 pm
Location
Atlanta Photography Group

APG welcomes Rose M Barron as our February Critique Group leader. Barron's photographs were recently featured in a solo exhibition, Sweet Dreams and Nightmares, in our Maloof Gallery. Barron currently works at the Art Institute of Atlanta as a part-time adjunct professor in the Foundations and Photography depts and has been a photography professor at several Atlanta area art colleges.
Rose M Barron has a BFA in Graphic Design from the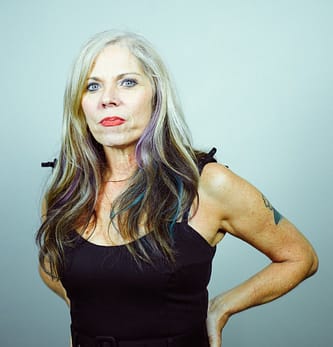 University of Georgia, an MA in Photo Concentration from Georgia State University, and an MFA from the Savannah College of Art and Design in Photography. Her photography, video, and multimedia art work has been exhibited in several solo exhibitions across the southeast, as well as internationally at the Espacio Común in Panama City, Panama. Collections of her work include the Four Seasons in Morocco, the Museum of Contemporary Art of Georgia, the Marriott Courtyard in Nashville, the March of Dimes Corporate Office Collection, and the APG Collectors Portfolio.
Her films have been in numerous film festivals throughout the United States. Her work is included in several private and public collections including the Four Seasons in Morocco, the Museum of Contemporary Art of Georgia, the Rensing Art Center, Straw-Hat Press and more. Barron has been awarded and completed numerous residencies including Taller Portobelo, Hambidge Center, University of North Texas, Rensing Art Center, and Straw Hat Press.
Critique Group is for APG members only, but we welcome an exploratory visit. Participants are limited to 6 prints, 8 x 10-ish to 17 x 22-ish. If you'd like to present your work, put your name on the sign-up sheet when you arrive. Critiques are timed so everyone gets equal consideration.
No work? No problem, observing is just as valuable. Guests are always welcome.