Date(s) - 09/29/2023 - 01/17/2024
Time(s) - 6:00 am - 11:59 pm
Location
Hartsfield-Jackson Atlanta International Airport
APG > Airport Exhibition 2023
This year, the Atlanta Photography Group's (APG) annual APG > Airport Exhibition juror is Dr. Brian Piper, Freeman Family Curator of Photographs, Prints, and Drawings, New Orleans Museum of Art (NOMA). He has selected 28 photographs to exhibit in the central atrium of the world's busiest airport: Hartsfield-Jackson Atlanta International Airport (ATL). ATL has an average of 275,000 visitors per day, making this an opportunity to have their photographs seen by literally millions of travelers from all over the world.
Becca Screnock
Beth Galton
Caroline Perkins
Christopher Millsapp
Cindy Konits
Corinne Adams
Dale Niles
Dallas Crow
Dwain A Vaughns II
Ellen Mitchell
Frank Hamrick
Heather Evans Smith
Indira Porter
Jane Szabo
Jari Poulin
Jennifer Fox Armour
Jo Fields
Kahiah Polidore
Kathleen Tunnell Handel
Kenneth Guthrie
Lynn Saville
Mony Nation
Morgan Ford Willingham
Nina Weinberg Doran
Robert Oliver
Roger Archibald
Stephanie Hanlon
Xuan-Hui Ng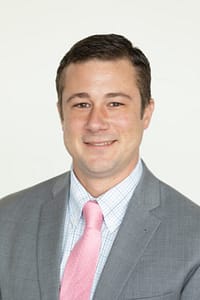 Dr. Brian Piper
Freeman Family Curator of Photographs, Prints, and Drawings
New Orleans Museum of Art (NOMA)
Dr. Brian Piper is the Freeman Family Curator of Photographs, Prints, and Drawings at the New Orleans Museum of Art (NOMA), where he previously served as an Andrew W. Mellon Foundation Curatorial Fellow. He earned a BA in African American Studies from the University of Virginia and holds a PhD in American Studies from the College of William and Mary, completed with research support from the Smithsonian Institution and Schomburg Center for Research in Black Culture. He has previously served in curatorial and education roles at the Virginia Museum of Fine Arts, and the Valentine Richmond History Center. At NOMA, his exhibition credits include You Are Here: A Brief History of Photography and Place, Picture Man: Portraits by Polo Silk and Called to the Camera: Black American Studio Photographers.
Photo: ©Roman Alokhin
Juror's Statement
Things are going well at the airport when they go as we expect them to, and the monotony becomes kind of the point. Check-in, security, waiting, drinks and snacks, waiting, board the plane, waiting, and thankful arrival. Photographs can reinforce that repetitive familiarity, with images like blurred human forms hustling down escalators, postcard-perfect vacation destinations, and smiling reunited families. Part of photography's power, however, lies in its ability to convey something unexpected, new, or even jarring, through a unique viewpoint, juxtaposition, or representation. The 2023 Atlanta Photography Group exhibition, then, seems like a wonderful chance to (safely) introduce something a little unexpected into the experience of traveling through Hartsfield-Jackson International Airport.
The artists collected here approach photography through a myriad of styles and artistic practices, and their focus lands on an equally broad range of subjects. Through genres that include landscape, still-life, portraiture, fashion, and photojournalism, these photographers consider themes like family-life, pleasure, history, geography, home, climate change, and, yes, travel. In each of these photographs, my hope is that you find something a little different from the rest of the photography you might encounter on your journey – perhaps unexpected – that helps you to see things in a new way.
Virtual Juror/Artist Talk
November 15, 2023, 7:00pm 0 8:30pm ET
To view all exhibition photos, please visit the exhibition's viewing room.