Date(s) - 09/11/2023 - 10/20/2023
Time(s) - 10:00 am - 4:00 pm
Location
Atlanta Photography Group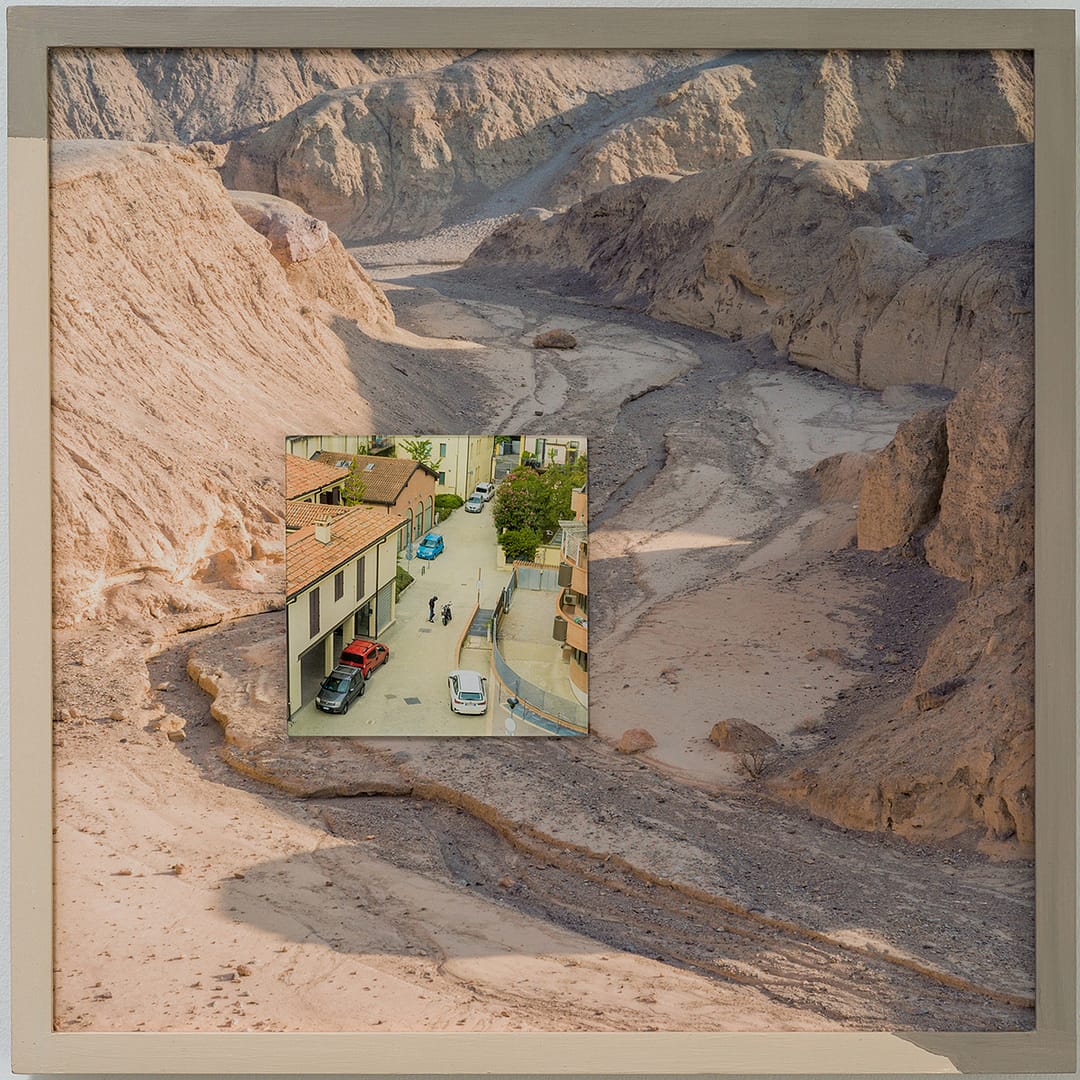 Diana Cheren Nygren:
Mother Earth
nevertheless she persisted & When the Trees Are Gone
The Atlanta Photography Group is excited to present Diana Cheren Nygren's Mother Earth: nevertheless she persisted & When the Trees Are Gone as the first solo exhibition in the Maloof Gallery.
Artist Statement:
The broader Mother Earth project brings together two bodies of work, "When the Trees Are Gone" and "nevertheless she persisted". Given the complexity of the climate challenge we face, and the complete lack of clear solutions, through the Mother Earth project I offer differing perspectives on the coming challenges we need to confront as a society.
"When the Trees Are Gone" offers a glimpse into an increasingly urbanized world in which nature has been pushed to the margins. Each image in this series is a composite of three separate original images: one of someone enjoying leisure at the beach, a cityscape, and a photograph of dramatic weather as seen from my back porch. Together they tell a story of city dwellers searching for moments of relief in a world shaped by climate change, and the struggle to find a balance between an environment in crisis and manmade structures. The images make concrete neither reality nor the future, but offer a glimpse of one possible future, and suggest a need for more sustainable and resilient community oriented cities.
On the contrary, "Mother Earth: nevertheless she persisted" envisions a future in which the natural world has reclaimed and reshaped the planet in ways that are no longer conducive to the survival of our species. Within these magnificent desert landscapes, humanity seems small and insignificant. Geologic eras are etched into layers of rock and our time on earth seems short in contrast. So far there have been thirty-seven epochs in the history of this planet. Humans have been on Earth for less than two of these, though our impact on the shape of the planet has been tremendously outsized. What will the next epoch look like?
I have mounted scenes of human habitation behind acrylic, plastic walls that we imagine can safely separate the things we do from having an impact on the natural world. I have then affixed these scenes onto and within sweeping landscapes. I am presenting this work without glass.
The constructed world behind the acrylic is literally protected, while the landscapes remain exposed and vulnerable. A continuity of line and color between these two parts of the work hints at their interconnectedness. I use the desert southwest of the United States as a stand-in for what the majority of the land on our planet might look like as it continues to be shaped by rising temperatures, drought, and fires. Ultimately, I present these multi-layered images in
hand-painted wooden frames, alluding to the next chapter in the planet's history. As the image pushes beyond its edges, the story continues to evolve.
In spite of human activity, the Earth continues to transform and reinvent itself. The Earth is not coming to an end. Its inhabitants cannot escape its permanence, and the power it has to shape their existence. The question remains, as nature reinvents itself, how do we want to adapt with it? What future holds the greatest promise for human survival?
Diana Cheren Nygren
Diana Cheren Nygren is a fine art photographer from Boston, Massachusetts. Her work explores the way people relate to each other and to their physical environment, be it urban, rural, or natural. She uses the ability of photography to give concrete form to ideas, in order to envision family, future, and possibility. Diana's photographs address serious social questions through a blend of documentary practice, invention, and humor.
Diana was trained as an art historian with a focus on modern and contemporary art, and the relationship of artistic production to its socio-political context. Her emphasis on careful composition in her photographic work, as well as her subject matter, reflects this training. Her work as a photographer is the culmination of a life-long investment in the power of art and visual culture to shape and influence social change.
Event Dates
Exhibition:
September 11 – October 20, 2023
In-Person Reception:
September 14, 2023, 7-9pm ET
APG Gallery, Ansley Mall