Date(s) - 11/11/2023 - 11/12/2023
Time(s) - 11:00 am - 3:00 pm
Location
Online - Zoom will be sent day of event to those Registered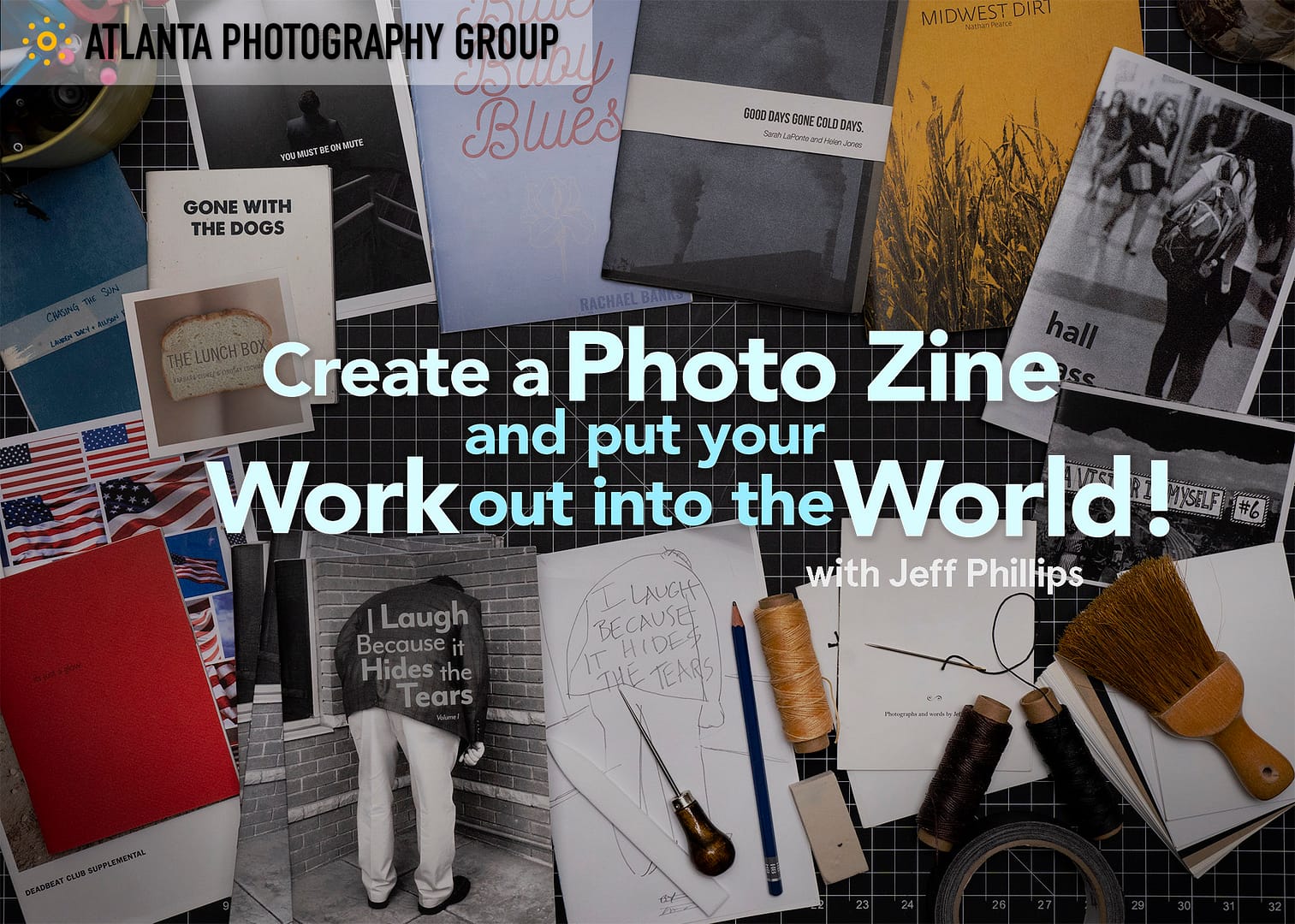 Create a Photo Zine and Get Your Work Out Into the World!
with Jeff Phillips
APG is thrilled to have Jeff Phillips teaching a 2-day workshop on photo zines.
A photo zine is most often a hand-made, self-published book that is easy and inexpensive to create. Zines offer exciting potential as a platform for creative expression and as a democratized platform that can help get your work out into the world. In the digital age, a photo zine can fulfill the desire to make, hold, feel, and sense a tangible art object. Photo zines can help artists raise awareness about their work, reach new audiences in a fresh new style. Making a photo zine can also help you test the waters if you plan to publish a photo book.
This course will help creators gain a comprehensive understanding of the photo zine making process, from concept to completion. We'll begin our exploration with a fun and fast-paced tour of the expansive photo zine universe, perusing the freshest new zines created by established and emerging contemporary photographic artists. At the completion of the course, you'll know everything you need to make your first photo zine.
Topics covered will include:
Take a tour of the photo zine universe to understand what's possible
Deep-dive into photo zine design and construction, with easy-to-follow live demonstrations
Learn to reinvigorate your stalled or unfinished bodies of work and reach new audiences
Revitalize older bodies of work, transforming them with a contemporary format and style
Get hands-on experience making a small book, including folding and binding techniques
Learn the options for making a zine using Photoshop, InDesign or Lightroom — or using no software at all
Explore printing and publishing options for your zine, including using your home printer or commercial service
Learn how distribute and sell your zines, to get them out into the world!
Whether you want to raise awareness about your practice, reenergize a stalled project, or test the waters for a photo book, this deep-dive workshop will build your competence and confidence about making photo zines!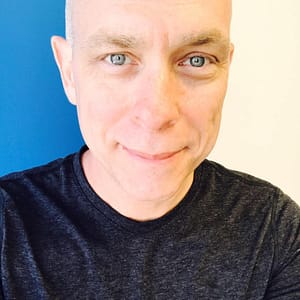 Instructor
Jeff Phillips is a photographic artist and educator living in Chicago, Illinois. He is interested in innovative methods of presenting photographic images. Jeff is a frequent lecturer and workshop facilitator, focused on zine making, photographic projections and immersive visual installations. He serves as Board President for Filter Photo, and since 2009 has helped produce the annual Filter Photo Festival. His personal work has been featured in more than 50 group and solo gallery exhibitions. Jeff holds an MA in Photography and a BA in Technology from DePaul University.
Create a Photo Zine and Get Your Work Out Into the World!
Instructor's Name –  Jeff Phillips
Date(s) – Saturday & Sunday, November 11 and 12, 2023
Location – Zoom
Time(s) – 11am-3pm ET
Workshop Fee – $250 Members/$300 Non-members
# of Students – 12