Date(s) - 03/15/2022 - 04/16/2022
Time(s) - 10:00 am - 4:00 pm
Location
Atlanta Photography Group

The Atlanta Photography Group (APG) is pleased to present Postcards From Here, a collection of  photographic-based images paying homage of the upcoming exhibition at the High Museum of Art of André Kertész's work on Carte Postale.  Postcards From Here was juried by Maria Kelly, Assistant Curator of Photography at the High Museum.
The work focuses on creating new ways of seeing our surroundings. Images cross photographic practices and include fine art, avant-garde, photojournalism, documentary work and more. Like Kertész's images, the images in Postcards From Here not only look at what is around us in a physical, or literal form, but also interprets what is seen in a very personal and intimate ways that speak to each artist's sense of being Here.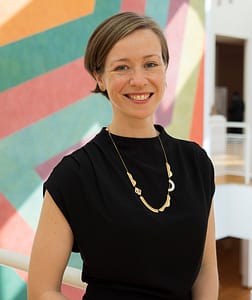 Juror's Bio – Maria Kelly, Assistant Curator of Photography, High Museum of Art, Atlanta
Maria L. Kelly is the Assistant Curator of Photography at the High Museum of Art in Atlanta. During her time at the High, Maria has helped organize more than twenty photography installations, including exhibitions featuring the work of Helen Levitt, Abelardo Morell, Sheila Pree Bright, Paula Chamlee, Sarah Hobbs, Wynn Bullock, Gordon Parks and Thomas Struth, among others. She is the venue curator for André Kertész: Postcards from Paris at the High, and she recently co-curated an exhibition on women photographers throughout history, titled Underexposed: Women Photographers from the Collection (2021). Other recent projects include her master's thesis at Columbia University, The Unfixed Landscape: Meghann Riepenhoff & Matthew Brandt (2018), which considered experimental bodies of work by both artists within the context of the history of photography and the Land Art movement, and an exhibition, What Is Near: Reflections on Home (2016), that featured the work of five southern women photographers exploring the notions of home and memory.
Maria holds an M.A. from Columbia University and a B.A. from the University of Georgia, both in art history. Previously, she worked at the Brooklyn Museum and The Sir Elton John Photography Collection and has held internships at The Museum of Modern Art, the Solomon R. Guggenheim Museum, and the Georgia Museum of Art.
Exhibition: March 15 – April 16, 2022
Opening Reception and Artist/Juror's Talk: In-Person at the APG Gallery
Thursday, March 24, 2022 from 6-8:30PM