Date(s) - 02/09/2022 - 03/12/2022
Time(s) - 10:00 am - 4:00 pm
Location
Atlanta Photography Group

Atlanta Photography Group (APG) is pleased to announce the opening of CHOICE 2022.
Our annual Member's Choice exhibition always kicks off the new year at the Atlanta Photography Group Gallery. This exhibition has the largest number of individual works compared to any other show that we do throughout the year. It offers an amazing selection of work from a variety of photographic processes, genres, and styles.
Choice is curated by an esteemed, professional curator. This year APG is honored to have Paula Tognarelli, Executive Director of the Griffin Museum of Photography and Independent Curator, as the guest curator for our CHOICE 2022 Exhibition.
Exhibition Dates: February 9, 2022 – March 12, 2022
All Day Opening: Thursday, February 10, 2022, 11am – 3pm – APG Gallery
Virtual Curator / Artist Talk for CHOICE 2022:  February 10,  7:00-8:30pm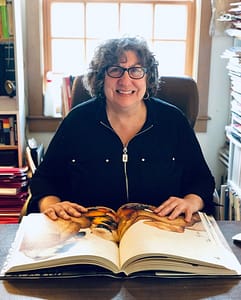 Guest Curator – Paula Tognarelli, Executive Director and Curator
Griffin Museum of Photography, Winchester, MA:
Paula Tognarelli is the Executive Director and Curator of the Griffin Museum of Photography. The Griffin Museum of Photography located in Winchester outside Boston, Massachusetts, is a nonprofit photography museum whose mission is to promote an appreciation of photographic art and a broader understanding of its visual, emotional and social impact. The museum houses 4 galleries and maintains 2 satellite gallery spaces and several virtual on-line galleries as well. The museum has been in operation for close to 30 years. Ms. Tognarelli has held positions at the museum since 2002. She is retiring at the end of 2021.
Ms. Tognarelli is responsible for producing over 54 exhibitions a year at the Griffin and its surrounding satellite spaces. She holds an M.S. in Arts Administration from Boston University, BA from Regis College, is a graduate of the New England School of Photography and a candidate for her Masters in Education at Lesley University. Prior to her career as an arts administrator she spent 25 years in the printing industry. She was named one of 12 women in the United States that contributed to moving the industry from an analog workflow to a completely digital process.
She has juried and curated exhibitions internationally, has been a regular participant in national and local portfolio reviews, has been a panelist and featured speaker at photography events and conferences including MacWorld. She has been a panelist for the Massachusetts Cultural Council's Photography Fellowships and is a nominator for the Prix Pictet in Geneva, Switzerland, a nominator for the Heinz Prize in Pennsylvania, the Robert Gardner Fellowship at Harvard University, St. Botolph Club Foundation, MOPA Triennial, and the Rappaport Prize in Massachusetts. She is a past member of the Xerox Technical Advisory Board, Rotary International, Winchester Multicultural Network and is currently a board member of the Arthur Griffin Foundation.