Date(s) - 06/26/2023 - 09/08/2023
Time(s) - 10:00 am - 4:00 pm
Location
Atlanta Photography Group
Juror: Jean Dykstra
Editor, Photograph Magazine
For this exhibition, the artists are presenting the ways in which they experience and capture the idea of joy through things that they see and do everyday. Perhaps it is an amazing view, a peaceful vista, a humorous street scene, or an extraordinary object or place that they cherish. Joy and the Everyday is defined as an emotion of great happiness caused by something exceptionally good or satisfying – a source that sparks pure delight. As photographers, we have all captured moments that make us laugh, feel festive and elated. Sometimes joy comes from a feeling of love or something that we value greatly.
Joy and the Everyday is on view from June 26 – July 31, 2023 in APG's Maloof Gallery, and features prints from the award winners and a video presentation of all images selected for the exhibition.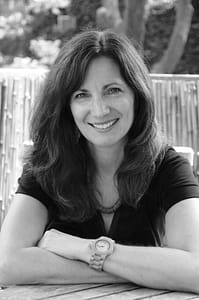 Jean Dykstra
Editor of Photograph Magazine
Bio:
Jean Dykstra is a photography critic and the editor of photograph magazine. She has contributed to The Brooklyn Rail, Art in America, and The New York Review of Books, among other publications. She's written essays for numerous books, exhibition catalogues, and monographs, including Lili Almog: Betweenness (Kehrer Verlag), Vera Lutter: Fragments of Time Past (Gagosian), Running Falling Flying Floating Crawling (Saint Lucy Books), and A Trilogy: Jessica Backhaus (Kehrer Verlag).
photograph magazine – photographmag.com
Ashley Whitehurst
Beverly Korfin
*Blayne Macauley
Brian Alterman
Bryan Galgano
Caroline Perkins
Carolyn Hollingsworth
Dale Niles
Dennis Kosmetato
Elena Shliachkova
Eric Burkard
*Gene Dominique
Howard Pelteson
*Jee SuKim
Jenny Lawsky
*John Garcia
Katrina Gould
Ken Guthrie
*Krysia Lukkason
Kyle Klose
*Lawrence Manning
*Lori Mitchum
Louis Leon
Mark Schermeister
*Muffin Bernstein
*Nathan Dean
R.J. Kern
Roger Fountain
Sandy Fry
Scott Phillips
Susan K. Friedland
*Susanne Swing Thompson
Susan Pelteson
Willard Pate
Exhibition Dates: June 26-September 8, 2023
Virtual Juror/Artist: July 19, 7-8:30pm ET
To see award winners and view all exhibition photos, please visit the exhibition's viewing room.