Date(s) - 11/18/2023
Time(s) - 6:30 am - 9:30 am
Location
Fernbank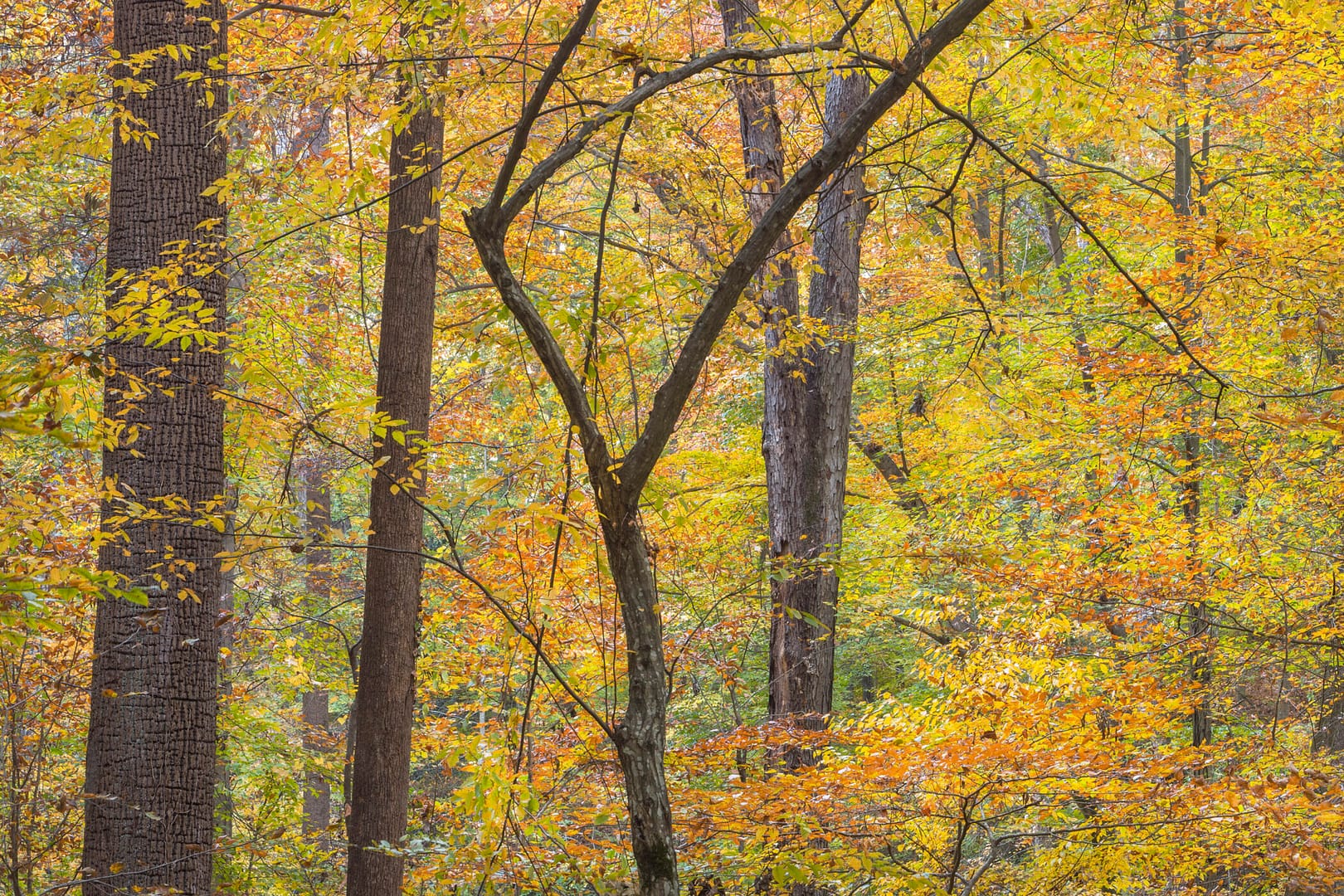 THIS EVENT IS SOLD OUT.
Fernbank Forest:
An Exclusive Early Access Photowalk with Peter Essick
Peter Essick and APG have made special arrangements with Fernbank to allow APG members exclusive early morning access to photograph the beautiful Fernbank Forest during sunrise. Explore more than 2 miles of paths winding through Fernbank Forest, a 65-acre old-growth forest. Though located just minutes from the bustling heart of Atlanta, Fernbank Forest offers an unmatched nature experience.
Walk among trees towering 16 stories above the ground and discover breathtaking views of the natural landscape. Listen closely for the sounds of a trickling creek or perhaps the calls of songbirds overhead. It's not just our feathered friends to look out for — the forest is home to hundreds of animal species including amphibians, reptiles and mammals. Additionally, there are countless plant species that provide critical habitat year-round and vibrant foliage and blossoms from spring through fall. Even in winter, the forest offers stunning views you can only see once the leaves have dropped.
Please note that Fernbank Forest is an old-growth forest with some areas that include rugged and/or steep terrain. However, WildWoods includes ADA-accessible pathways to allow all guests access to nature.
Requirements:
Bring a flashlight.
Camera of choice, but please keep in mind the amount of walking when choosing your setup.
The ability to walk some distance and climb stairs. Though not continual, the total amount of walking over 2 hours will be approximately 2 miles.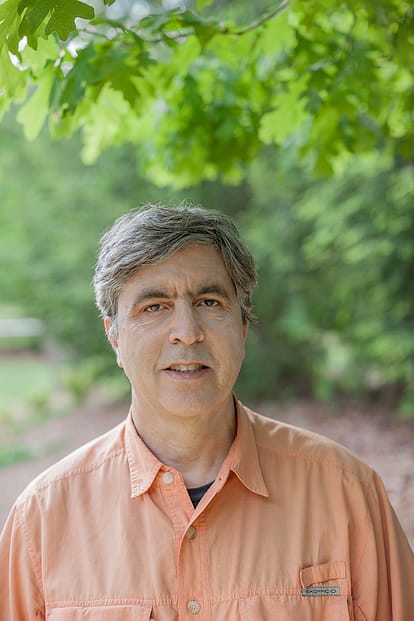 Instructor
Peter Essick is a photographer, editor, author, speaker, instructor, and drone pilot with 30 years of experience working for National Geographic Magazine. He specializes in nature and environmental themes. Named one of the forty most influential nature photographers in the world by Outdoor Photography Magazine UK, Essick has been influenced by many noted American landscape photographers from Carleton Watkins to Robert Adams. His goal is to make photographs that move beyond documentation to reveal in careful compositions the human impact of development as well as the enduring power of the land.
Essick is the author of three books of his photographs, The Ansel Adams Wilderness, Our Beautiful, Fragile World and Fernbank Forest. He has photographed stories for National Geographic on many environmental issues including climate change, high-tech trash, nuclear waste, and freshwater. After 30 years travelling the world as an editorial photographer, Essick decided to focus his work on a more personal documentation of the environmental and cultural changes in his hometown of Atlanta.
Essick's photographs are in the permanent collection of the Museum of Contemporary Art of Georgia, the Booth Western Art Museum and many other private collections. He is represented by Spalding Nix Gallery in Atlanta, Georgia.
Instructor's Website: peteressick.com
Fernbank
Fernbank, a 501(c)(3) nonprofit organization, is one of the most popular and iconic cultural attractions in Atlanta. Home to the world's largest dinosaurs, Atlanta's biggest movie screen and one of the largest assemblages of urban Piedmont forest in the United States, Fernbank brings science to life through immersive programming and unmatched experiences that encourage a greater appreciation of our planet and its inhabitants. Fernbank continues its 80-year environmental legacy to protect Fernbank Forest while fulfilling an educational mission to inspire lifelong learning of natural history.
Mission
Fernbank's mission is to ignite a passion for science, nature and human culture through exploration and discovery.
Photowalk – The Fernbank Forest: An Photowalk with Peter Essick
Instructor's Name –  Peter Essick
Date – November 18, 2023
Time – 6:30 – 9:30am ET
Meetup Fee – $25 Members/$50 Non-members