Date(s) - 07/18/2023
Time(s) - 7:00 pm - 8:00 pm

WEBINAR – Paper, Printing and Color Management with Red River Paper
Atlanta Photography Group is thrilled to announce a new webinar by Red River Paper that delves into the crucial aspects of fine art paper, printing, and color management to consider when preparing your photographic projects for exhibition. This instruction-based presentation will be divided into seven key topics, providing you with a comprehensive understanding of the intricacies involved in:
Inkjet Papers
Paper Tech Specs
Inkjet Printer Choices
Cost of Inkjet Printing
Monitors and Color Calibration
Printer Settings, Profiles & Workflow
Editing for Print
Within these categories, you will gain detailed information on various photo and art media options, coating types, paper weight and thickness considerations, as well as the pros and cons of optical brighteners. Additionally, you will receive invaluable tips on monitor calibration and printer settings, ensuring optimal results in your printing endeavors.
We invite you to join us for this exciting and informative presentation, where you will unravel the mysteries behind creating beautiful and rich fine art prints. Prepare to expand your knowledge and enhance your printmaking skills with this invaluable webinar.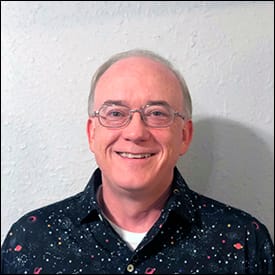 Instructor's Bio
Drew Hendrix is the president of Red River Paper.  He began with the company in 1997, his second job after graduating from the University of Texas at Austin. Over the years Drew has been in sales, technical support, and much more. He purchased RRP from our founder in 2017.
RED RIVER PAPER
Inkjet paper from inkjet paper experts. Red River Paper, founded in 1997, is a team of photo and fine art paper experts with many years of combined experience in printing and printer technology. We hand-pick fine inkjet media from sources around the world. At our plant in Dallas, Texas, we convert the paper to an unmatched range of sheet and roll sizes and then add special features available only from Red River. You get access to direct wholesale pricing and the convenience of over 30 inkjet papers under one roof. We guarantee compatibility with your inkjet printer and back that up with free color management tools and technical support. Call or email us for expert help finding the right paper and tips for getting better prints.
WEBINAR – Paper, Printing and Color Management with Red River Paper
Date: Tuesday, July 18, 2023
Time: 7-8pm
Pricing; Free for Members (Registration Required)