Date(s) - 04/15/2023 - 04/30/2023
Time(s) - 1:00 pm - 5:00 pm

Beyond the Automatic Image – Mastering Manual Mode on your Digital Camera
New to digital photography? Getting reacquainted with it? Or just been a little intimidated by the M setting on your camera? Get off Auto Mode and create stunning photographs that will help you express your art even better with your digital camera.
This workshop will take place in three sessions. The first will be a 3-hour, hands-on class at the APG gallery. The following two classes will be by Zoom the following weeks.
This workshop is for DSLR and digital point and shoot cameras that have a manual setting. (Not for phone camera) Space is limited. Some of the topics of these classes will be the exposure triangle, depth of field, an introduction to different types of light, lenses, filters and composition. There will be take home assignments to practice between classes. The Zoom sessions will include a critique and analysis of work made during the week.
What to bring: Camera, Lenses, Camera Bag
Optional: Tripod/Monopod, Filters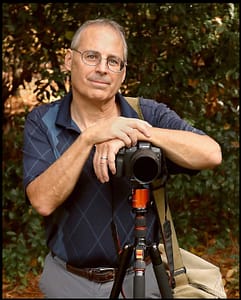 Instructor
Patrick Krohn is a photojournalist, editor, artist and educator living in Aiken, SC, and is the owner of One-Eyed Dog Studios. His photographs have been on display at galleries in Aiken, Augusta, Salt Lake City and at APG. His photography has been published in The New York Times, Sports Illustrated, Forbes, Business Week and on the Associated Press wire service.
Beyond the Automatic Image – Mastering Manual Mode on your Digital Camera
Instructor's Name –  Patrick Krohn
Date(s) – April 15, 23, & 30, 2023
Time(s) – Saturday April 15  1-4 PM
Sunday April 23   2-5 PM
Sunday April 30   2-5 PM
Workshop Fee – $180 Members/$225 Non-members