Date(s) - 03/11/2023 - 03/18/2023
Time(s) - 1:00 pm - 9:00 pm

Small Flashes, Big Results: Techniques for Off-Camera Flash Photography
For many photographers working on location, studio strobes can be cumbersome and cost prohibitive. Shoe mount flashes, on the other hand are small, easy to transport, and far less expensive, and learning to use them off-camera is a game changer. When employing basic lighting principles to off-camera flashes, these little boxes of light pack a powerful punch. In this workshop you will learn to take full advantage of your shoe mount flash's off-camera capabilities, and take your lighting skills to the next level.
Small Flashes, Big Results: Techniques for Off-Camera Flash Photography will take place in four sessions over 1 full and 2 half days. The first Saturday will be a full day divided into 2 sessions – afternoon and evening. The afternoon will cover discussions and demonstrations of multiple lighting modifiers for small shoe mount flashes when used off camera. These will include various umbrellas, soft-boxes, spots, and scrims.  The evening session will show how to use some of those same tools when shooting at night and balancing the flashes with available light for multiple effects. Participants will return on Sunday afternoon to practice many of the same techniques utilizing daylight. Participants will then have a week to practice. The following Saturday the workshop will conclude with a critique and analysis work made during the week, as well as, a trouble shooting session for the gear each student has been using.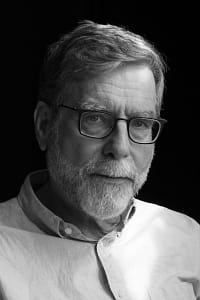 Instructor
Forest McMullin is a photographer, artist, and educator based in Atlanta, GA. His commercial clients have included Ford, General Motors, Xerox, Planned Parenthood, and Corning. His work has appeared in numerous domestic and international consumer and trade magazines including Time, Forbes, Fortune, Business Week, People, Entertainment Weekly, Audubon, The New York Times, USA Today, US News & World Report, The London Sunday Times, Der Stern, Der Speigel, and le Monde. He has delivered lighting lectures and workshops for Elinchrom and Manfrotto around the US, including in Atlanta, Boston, Detroit, Dallas, Seattle, and Nashville.
Small Flashes, Big Results: Techniques for Off-Camera Flash Photography
Instructor's Name –  Forest McMullin
Date(s) – March 11, 12, & 18, 2023
Time(s) – Saturday, March 11 – 1-4 & 6-9pm
Sunday, March 12 – 1-4pm
Saturday, March 18 – 1-4pm
Workshop Fee – $250 Members/$300 Non-members