Date(s) - 02/11/2023
Time(s) - 10:00 am - 5:00 pm

The Photo Book: Publishing from a Photographer's Perspective
Whether working with a publisher, or taking on a self-published book project, there are countless decisions a photographer needs to make from sequencing to selecting paper. To help photographers navigate the steps involved with such a project, APG is offering a one-day intensive workshop, The Photo Book: Publishing from a Photographer's Perspective, with Forest McMullin.
This fast-paced workshop will take place in two sessions. The morning will cover discussions about the publishing process that will include samples of handmade, print on demand, and traditional offset book publishing. Each of these has relative advantages and disadvantages that will be explained and explored in relation to the photo book from a photographer's perspective. The afternoon will allow each participant to present their own prospective book project through small prints that will facilitate conceptual, practical, and sequencing considerations and analysis.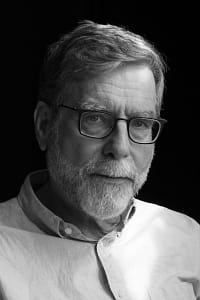 Instructor
Forest McMullin is a photographer, artist, and educator based in Atlanta, GA. In 2013, Forest produced and edited the bestselling Iconic: A Photographic Tribute to Apple Innovation, by Jonathan Zufi, now in its third edition. In 2020, his first monograph, Late Harvest, was published by the Rochester Institute of Technology Press. The follow-up, Opening Appalachia, is in process. Forest has given seminars and taught classes in book design and publishing at both community and college levels for over a decade. His photographs have been published and exhibited regionally, nationally, and internationally.
The Photo Book: Publishing from a Photographer's Perspective
Instructor's Name –  Forest McMullin
Date(s) – February 11, 2023
Time(s) – Saturday, 10am-5pm
Workshop Fee – $125 Members/$175 Non-members